The GV-kompakt magazine dedicated its focus of issue 4-2018 to the billing and cash register systems for public catering.
The article not only presents the many advantages of cashless payment, but also discusses the valuable additions and further developments of ventopay:
"The managers see another innovative product development for the future in bonus programs developed with catering specialists, which should encourage employees and customers to generate additional sales.

Smartphones, apps and existing loyalty cards are seamlessly integrated."
You can read the entire article (in German) by clicking on the button below.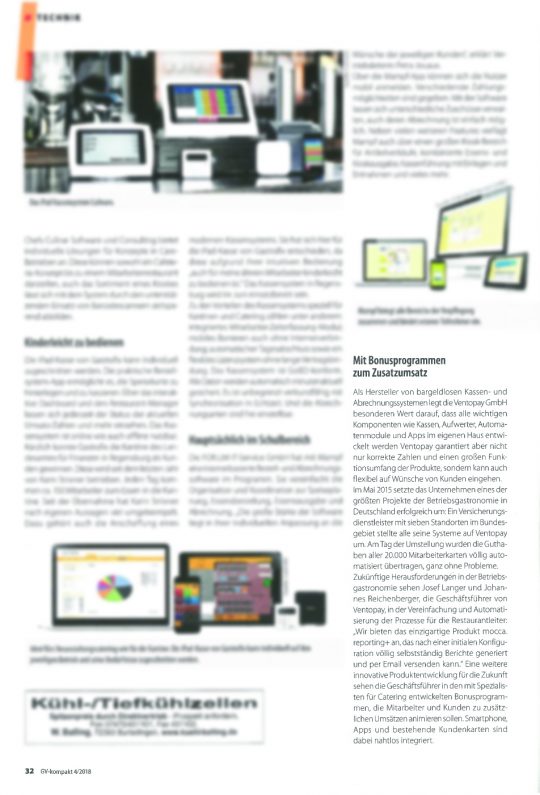 Thank you for your interest in ventopay's mocca® products. Fill out the contact form below, our sales team will get back to you as soon as possible to record your requirements in detail and to submit a non-binding offer.
Inquire now without obligation!