The GV-kompakt magazine dedicated its focus of issue 4-2018 to the billing and cash register systems for public catering.
The article not only presents the many advantages of cashless payment, but also discusses the valuable additions and further developments of ventopay:
"The managers see another innovative product development for the future in bonus programs developed with catering specialists, which should encourage employees and customers to generate additional sales.

Smartphones, apps and existing loyalty cards are seamlessly integrated."
You can read the entire article (in German) by clicking on the button below.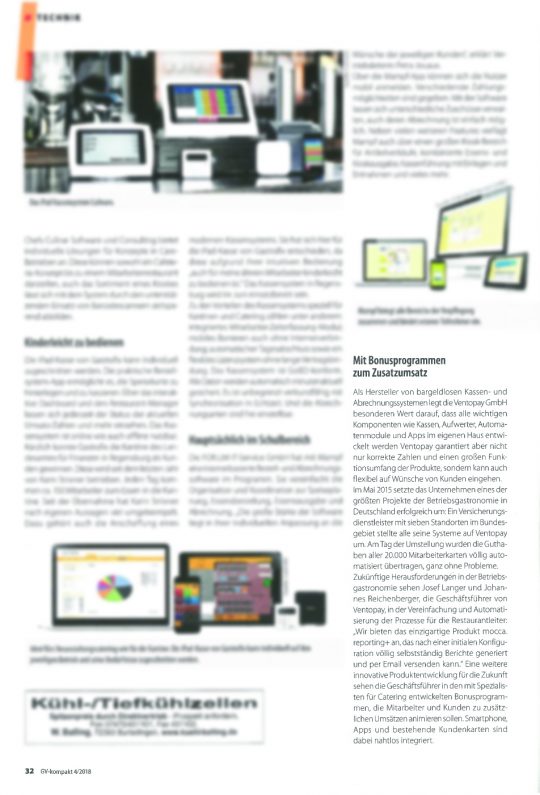 Any questions? We are happy to assist you.
ventopay ist the specialist for cash, payment and billing systems for communal catering. As a full-service provider, we offer a one-stop system that is used by company restaurants, caterers, canteens, universities, schools, stadiums, arenas, recreational facilities, hospitals and vending operators.
Request now without obligation!