In its latest edition, the GVmanager is a market offers an overview on existing providers of cashless POS and payment systems.
We are very pleased that the issue of POS systems and cashless payment is gaining attention in the media.
The settlement is an integral part of community catering and leads to great saving regarding expenses and time.
To read the whole article in German, please click here.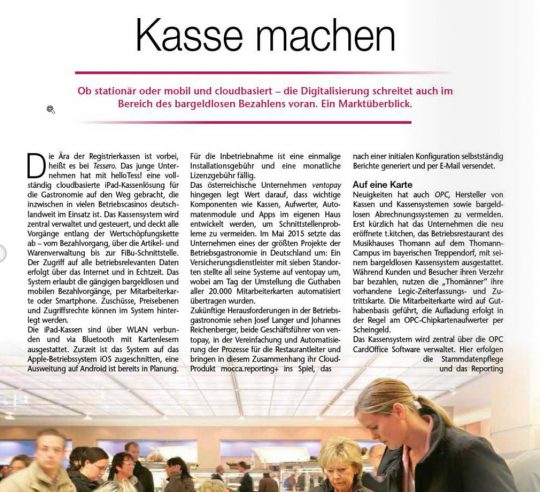 Any questions? We are happy to assist you.
ventopay ist the specialist for cash, payment and billing systems for communal catering. As a full-service provider, we offer a one-stop system that is used by company restaurants, caterers, canteens, universities, schools, stadiums, arenas, recreational facilities, hospitals and vending operators.
Request now without obligation!