In its latest edition, the GVmanager is a market offers an overview on existing providers of cashless POS and payment systems.
We are very pleased that the issue of POS systems and cashless payment is gaining attention in the media.
The settlement is an integral part of community catering and leads to great saving regarding expenses and time.
To read the whole article in German, please click here.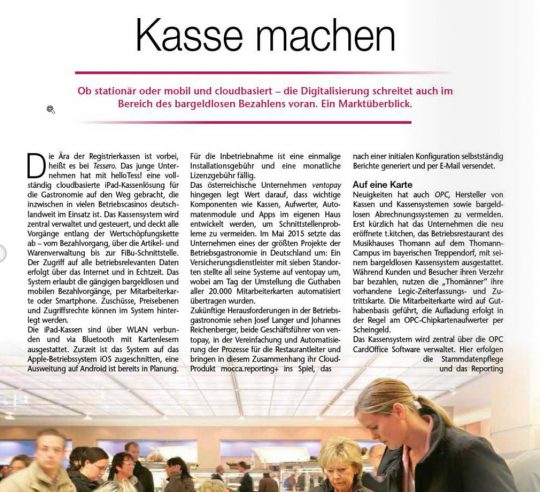 Thank you for your interest in ventopay's mocca® products. Fill out the contact form below, our sales team will get back to you as soon as possible to record your requirements in detail and to submit a non-binding offer.
Inquire now without obligation!