We at ventopay really appreciate the location of our headquarters in the Softwarepark Hagenberg, which is a globally known and unique combination of research, education and business location.
The cooperation with the companies located here has always proven to be uncomplicated and fruitful.
In addition, we have already welcomed numerous new team members from the neighboring FH Hagenberg to our team.
Since, like every year, we wanted to dedicate a Christmas donation to a good cause, it was clear to us that we would like to give something back to the Softwarepark Hagenberg in this way.
Standing tables for the IT workshop
Our donation therefore benefited the neighboring IT workshop of the Diakoniewerk, which is located in the middle of the Softwarepark.
Twelve people with disabilities find a job there in the middle of the IT competence center, depending on their talents and opportunities.
We think it is excellent that we have such an institution in the region and are pleased that the workshop was able to fulfill a long-cherished wish with our targeted donation and to purchase high tables for the employees.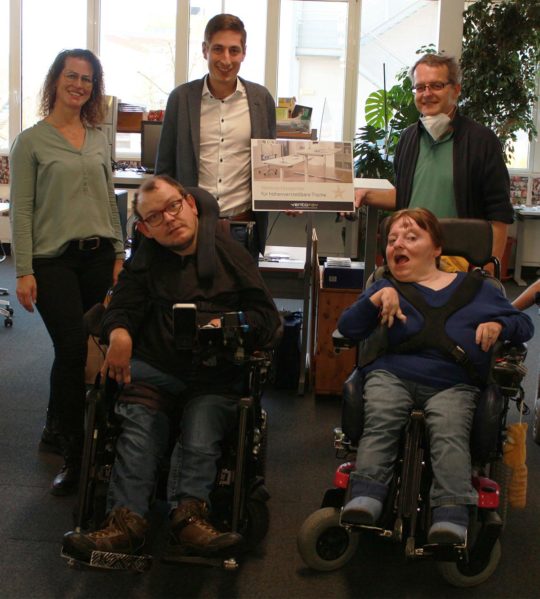 Thank you for your interest in ventopay's mocca® products. Fill out the contact form below, our sales team will get back to you as soon as possible to record your requirements in detail and to submit a non-binding offer.
Inquire now without obligation!