On 2nd and 3rd June, the partners of the Konzeptfabrik met for a workshop on community catering in Conegliano, Italy. The program included networking and discussion of relevant topics, as well as a visit to the production site of IRINOX Schnellkühler, one of the partners in the network.
"We would like to offer the participants a complete network of contacts and solutions in a compact form," said Thomas Kutsche, product manager at EnviroFalk. "Ten topics at once, from cooling to rinsing, from hygiene to porcelain, from cooking to water treatment, which play a role in the everyday life of a kitchen leader. And this all with minimal time effort."
The seminars are aimed at catering managers in the catering and care sector. The fact that the concept is successful is demonstrated by the many participants who regularly visit the Konzeptfabrik events.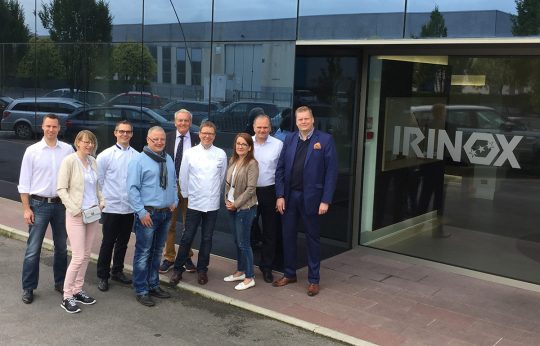 Any questions? We are happy to assist you.
ventopay ist the specialist for cash, payment and billing systems for communal catering. As a full-service provider, we offer a one-stop system that is used by company restaurants, caterers, canteens, universities, schools, stadiums, arenas, recreational facilities, hospitals and vending operators.
Request now without obligation!