Aid measures for the catering industry in Austria extended
In order to secure as many jobs as possible and save companies, certain COVID aid measures for the catering industry have been extended in Austria:
Prolongation of the reduced tax rate of 5% in the areas of gastronomy, hotel and culture until December 31, 2021.
This reduced VAT of 5% should also be subject to all food and drinks in the area of gastronomy until December 31, 2021.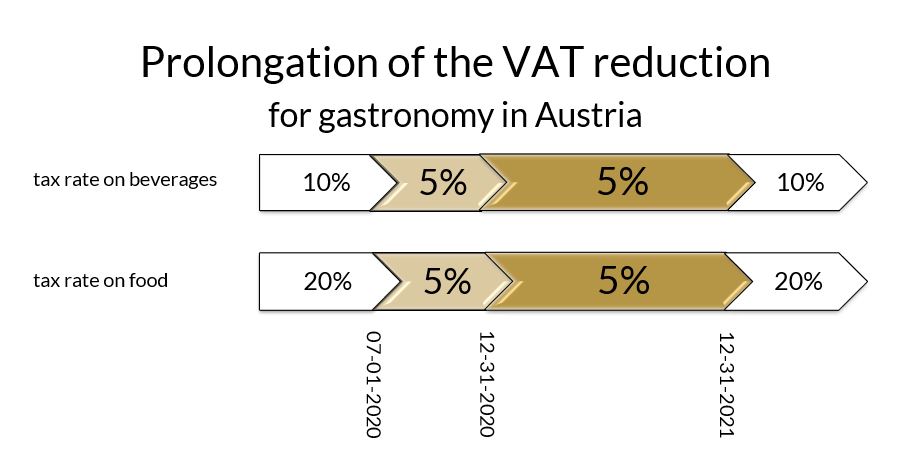 The normal tax rate in Germany was temporarily reduced to 16% until December 31, 2020, the reduced tax rate to 5%. In addition, the tax rate on meals was also reduced to 5% during this period.
Since this period is now coming to an end, restaurateurs will have to adjust the tax rates stored in the cash register system again at the end of December 31, 2020:
Resetting the normal tax rate to 19%
Resetting the reduced tax rate to 7%
Change in the tax rate on meals to 7% (up to and including June 30, 2021)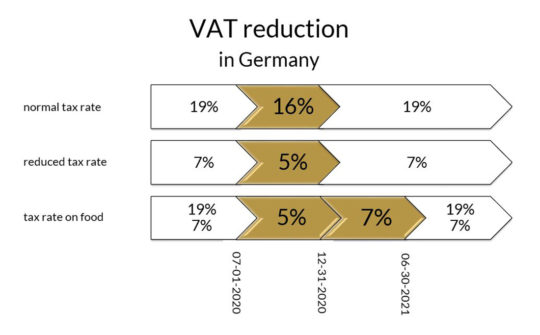 Easy change of the tax rates in mocca®
The change takes place in the mocca® system quickly and easily on an article group basis. We have created instructions for you under this download link (in German). Our recommendation for the procedure:
Allow time reserves for the changeover.
Quit all cash registers.
Set the tax in mocca.admin to the desired tax rate.
Test the change at the cash registers.
If you have any questions about the change, our support team will be happy to help.
Support times:
MO – TH 8:00 – 16:00 and FR 08:00 – 14:00
Telephone: +43 5 7236 – 400
Thank you for your interest in ventopay's mocca® products. Fill out the contact form below and our sales team will get back to you as soon as possible. We look forward to your inquiry.
Inquire now without obligation!