Quick allows cashless payment of small amounts without PIN entry or signature. The open amount is deducted from credits on a chip, which has been added before. However, this service will only be available for a little longer. By the end of 2017, Quick will be discontinued. The problem: Many companies have used the Quick system for payment in canteens and vending machines for years.
Although the era of Quick is soon to end, companies will not have to abandon the principle of cashless payment in community catering. ventopay offers an alternative with its mocca® system.
Existing employee cards for access control or time recording can be extended with a cashless payment function. The introduction of new payment cards is also possible.
Adding credit to the chip can take place in various ways. Moneyloader and guest card machines allow charging by cash, debit or credit card. Alternatively, the billing of the consumption can also be carried out via salary.
At the canteen as well as at beverage and snack machines, the value of the purchased goods is deducted from the chip. The transfer is simple, fast and secure using NFC (Near Field Communication).
The use of the integrated mocca® payment system also fulfills all requirements for the obligation to provide receipts. All consumer receipts will be sent to the customer electronically. For this reason, receipts are no longer absolutely necessary for payment at the POS. If desired, receipt can be reprinted at any time at the moneyloader.
Innovative Austrian companies are already planning to switch and rely on mocca®.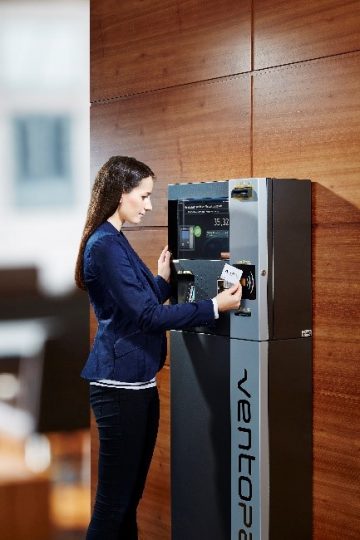 Thank you for your interest in ventopay's mocca® products. Fill out the contact form below, our sales team will get back to you as soon as possible to record your requirements in detail and to submit a non-binding offer.
Inquire now without obligation!