The event team around the "Management Forum Starnberg", which is very much appreciated by ventopay, is starting a new series of events.
On September 8th and 9th, 2021, the 1st specialist conference "Digitization in gastronomy and kitchen" will take place. The venue is the Favorite Parkhotel in Mainz.
In addition to challenges, strategies and solutions, many best practice examples from the industry will be presented under the motto "Success concepts for practice".
The main topics of the event will be:
Gastronomy 4.0
Networking the kitchen
Digital quality management
Increased efficiency through digitization
ERP system as a success factor
Individualization – a way to intensify the customer relationship
As a platinum partner, ventopay will be on site with its own booth, which is why we would be very happy to welcome you to the event.
In addition, we are once again able to issue discounted participant tickets at a price of € 595 plus VAT (instead of € 795). Contact us now so that we can send you the discount code!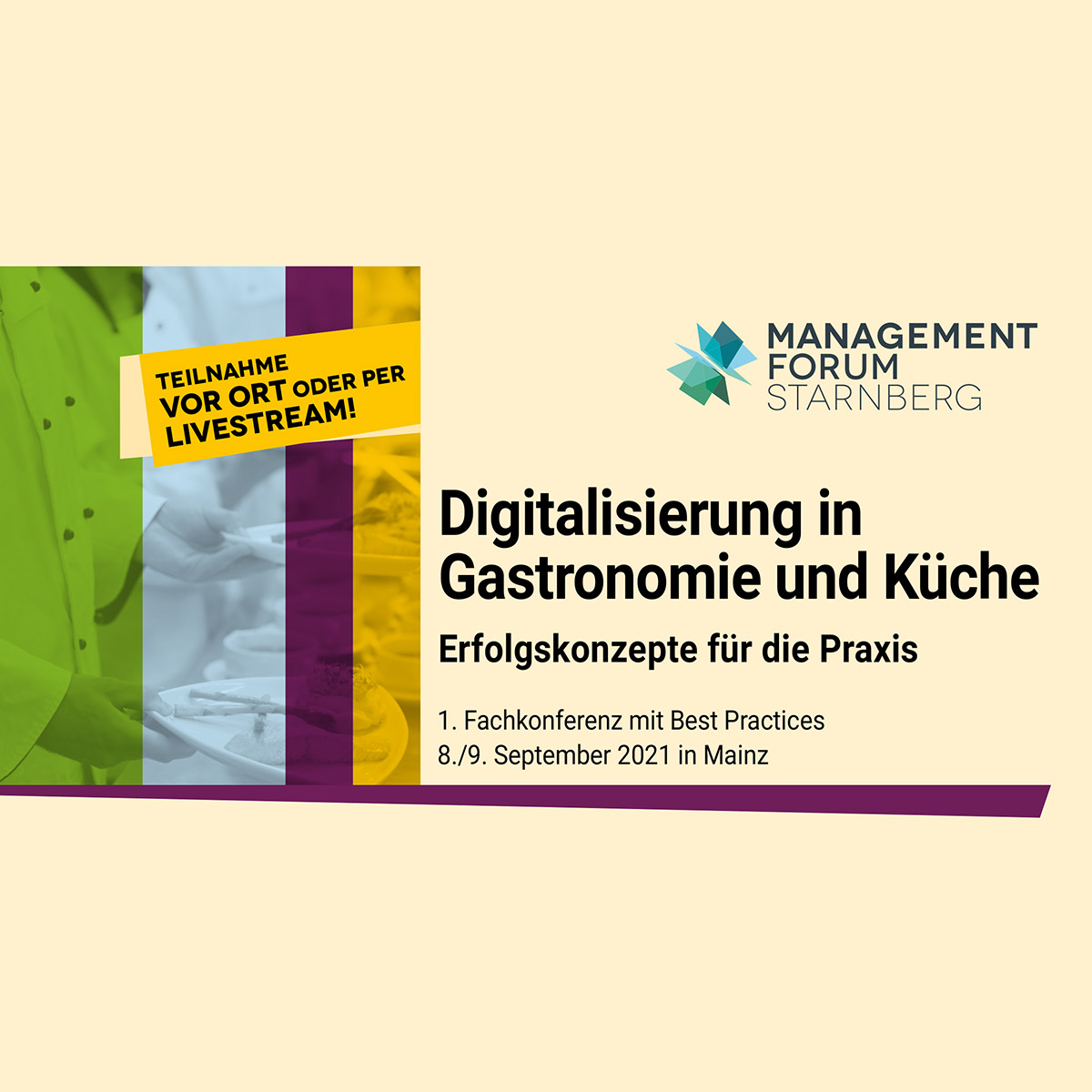 Thank you for your interest in ventopay's mocca® products. Fill out the contact form below, our sales team will get back to you as soon as possible to record your requirements in detail and to submit a non-binding offer.
Inquire now without obligation!