Under the auspices of the Economic and Environment Ministry, ventopay already wins a third award in 2015.
The specialist for cash and payroll systems was able to compete against almost 1,000 companies and reached a place among the best ten companies at the Austria-wide "Jungunternehmerpreis".
ventopay's Managing Cirectors – Ing. Johannes Reichenberger, Mag. Christa Langer and Dr. Josef Langer – are happy about the award and a check amounting 1,000 EUR, which was given to them at the headquarters of Bank Austria in Vienna.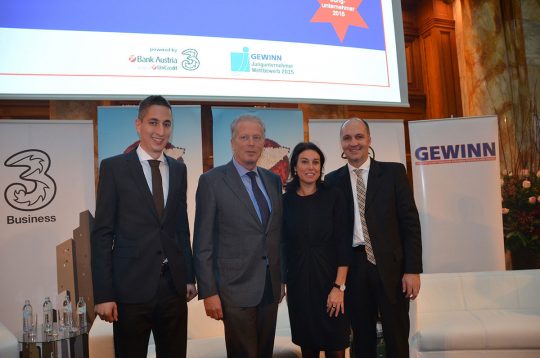 Any questions? We are happy to assist you.
ventopay ist the specialist for cash, payment and billing systems for communal catering. As a full-service provider, we offer a one-stop system that is used by company restaurants, caterers, canteens, universities, schools, stadiums, arenas, recreational facilities, hospitals and vending operators.
Request now without obligation!