Under the auspices of the Economic and Environment Ministry, ventopay already wins a third award in 2015.
The specialist for cash and payroll systems was able to compete against almost 1,000 companies and reached a place among the best ten companies at the Austria-wide "Jungunternehmerpreis".
ventopay's Managing Cirectors – Ing. Johannes Reichenberger, Mag. Christa Langer and Dr. Josef Langer – are happy about the award and a check amounting 1,000 EUR, which was given to them at the headquarters of Bank Austria in Vienna.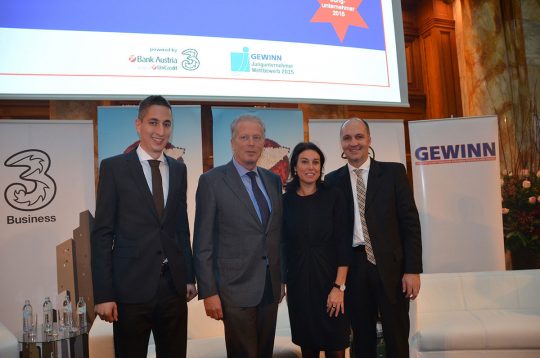 Thank you for your interest in ventopay's mocca® products. Fill out the contact form below, our sales team will get back to you as soon as possible to record your requirements in detail and to submit a non-binding offer.
Inquire now without obligation!