In a special supplement of the OÖ Nachrichten on Saturday, 21 March 2015, the innovative companies with their different solutions from the Softwarepark Hagenberg have been portrayed.
Amongst them, the pioneering payment solutions from ventopay.
The articlehighlights the extensive know-how, which is bundled in Hagenberg, and helps many companies to publizise their modern products and solutions.
With our headquarter at the Softwarepark Hagenberg, we are a port of the dedicated community and are part of an environment that influences tomorrow's technologies and therefore the future.
You can read the full article in German here.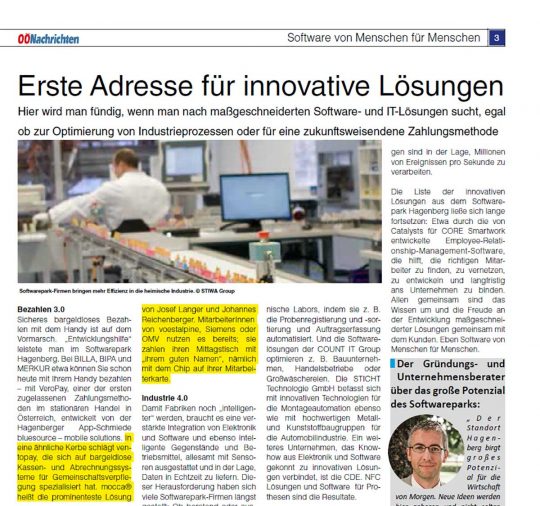 Thank you for your interest in ventopay's mocca® products. Fill out the contact form below and our sales team will get back to you as soon as possible. We look forward to your inquiry.
Inquire now without obligation!