An innovative research project was conducted across the federal states in recent months. The institute for computer science of the University of Innsbruck, the Software Competence Center Hagenberg (Upper Austria) and five companies have a look at "Smart Testing". The goal: Improving software quality by tracking problems and side effects.
Software Competence Center Hagenberg (SCCH) is located in the Mühlviertel and enjoys Austria's excellent reputation as an innovative competence center. Together with the Institute for computer science at the University of Innsbruck, SCCH deals with the application, evaluation and improvement of risk-based approaches and methods for software testing. Five other IT companies are the other partners of the project, including ventopay gmbh in Hagenberg.
"Quality and innovation are the foundation of our mocca® product line, therefore it is absolutely necessary to incorporate current research findings directly into the development, to ensure the high quality of our products in the future.", said Ing. Johannes Reichenberger, CEO of ventopay.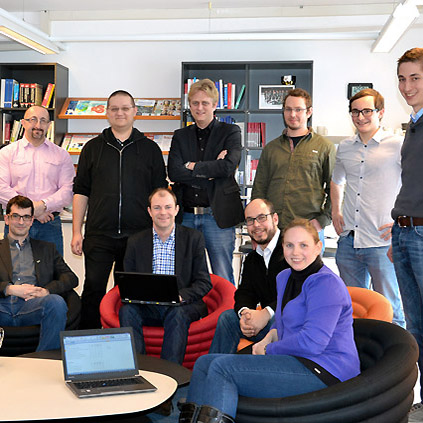 Any questions? We are happy to assist you.
ventopay ist the specialist for cash, payment and billing systems for communal catering. As a full-service provider, we offer a one-stop system that is used by company restaurants, caterers, canteens, universities, schools, stadiums, arenas, recreational facilities, hospitals and vending operators.
Request now without obligation!