No sanctions on TSE until 30.09.2020
In 2020, the "Kassensicherungsverordnung" (KassenSichV) will enter into force throughout Germany.
In the statement of the Federal Ministry of Finance dated November 6th 2019, however, an important update has now been communicated, which we would like to summarize for you:
The equipment of all electronic recording systems with a so-called certified technical safety device (TSE) is to be implemented straightway.
However, a non-complaint regulation states that sanctions will only be imposed from September 30th 2020.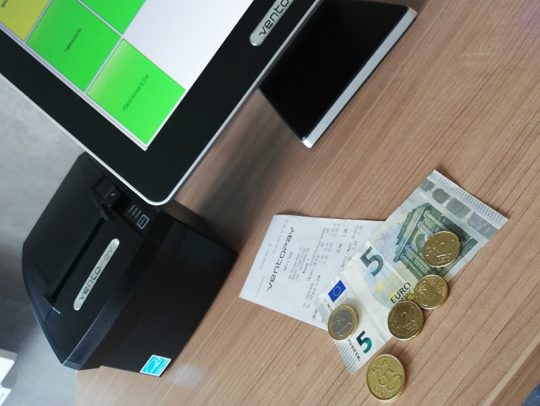 We summarize for you
TSEs are to be implemented straightway.
Non-complaint regulation until September 30th 2020.
Standards of the DSFinV-K have to be fulfilled only from the time of the TSE implementation (latest from September 30th 2020).
The report to the tax office acc. § 146a paragraph 4 AO must be transmitted only when there is an online form available.
ventopay is working intensively on TSE
ventopay is already working intensively on the technical implementation of KassenSichV and will be able to offer price models in the coming weeks.
We do our utmost to ensure that the technically necessary adjustments and upgrades are carried out as quickly as possible so that you can meet all legal requirements on time.
Thank you for your interest in ventopay's mocca® products. Fill out the contact form below and our sales team will get back to you as soon as possible. We look forward to your inquiry.
Inquire now without obligation!