The innovations in the General Hospital AKH, the largest hospital in Vienna, include the issue of the canteen. About 3,000 employees visit the restaurant at lunchtime and expect fast service.
A total of six cash desks were installed by ventopay to facilitate processing. Currently the staff is still paying with cash.
A move to cashless payment with the employee ID card is already planned and will be implemented over the next few years together with ventopay.
The benefits of cashless payment at AKH are obvious. Simplification through the use of a "universal card" for access and payment in the canteen, hygienic advantages by eliminating the cash and the exact overview of consumption have brought the decision for ventopay.
We wish a relaxed lunch time!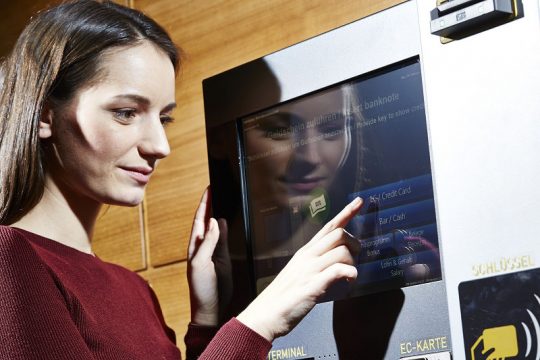 Any questions? We are happy to assist you.
ventopay ist the specialist for cash, payment and billing systems for communal catering. As a full-service provider, we offer a one-stop system that is used by company restaurants, caterers, canteens, universities, schools, stadiums, arenas, recreational facilities, hospitals and vending operators.
Request now without obligation!