ventopay recently organized a digital innovation event for some selected existing customers with the title "Digitization – An Opportunity in a Crisis".
Almost 30 interested people accepted the invitation and found out about the new possibilities for digitizing sales processes and customer communication in order to master these challenging times in the best possible way.
Joint innovations with partner companies
Together with the company Rieber, for example, an innovative solution was presented that enables food to be pre-ordered and paid for using the mocca.loyalty app and subsequent contactless collection from the Rieber refrigerator.
The partnership with Dishtracker also met with great interest from customers. 100%, AI-based and automatic recognition of food and drinks is carried out by camera. The PLUs of the recorded components are automatically transferred to the POS system, where the prices are determined using price calculation and payment logic. You can then pay cashless within a split second.
In addition, ventopay presented many other products and functions from the mocca® product range. For example, the new mocca.order2home delivery function of the mocca.order ordering system, the latest features in the mocca.loyalty app and website, and contact tracing in the company restaurant with mocca.contacttracing.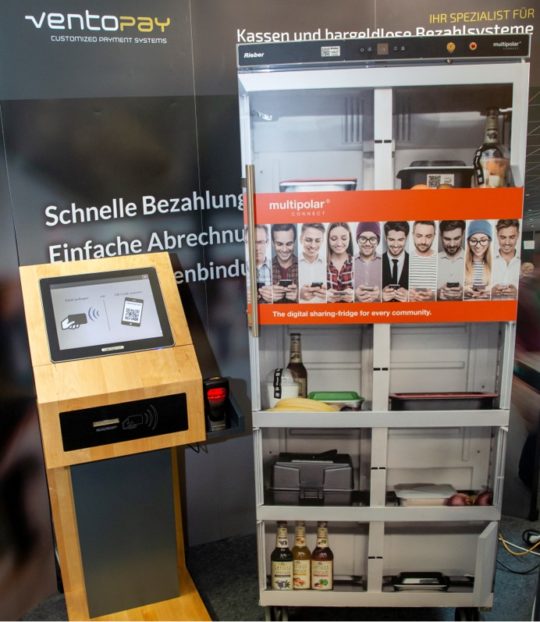 Would you like to be there at the next event?
Overall, the innovation event was a complete success, which will certainly be repeated in 2021.
If you would like to be there at the next innovation event, just send us a short message. We will record your pre-registration and then contact you with the relevant information for the next appointment.
Thank you for your interest in ventopay's mocca® products. Fill out the contact form below and our sales team will get back to you as soon as possible. We look forward to your inquiry.
Inquire now without obligation!