On May 22 and 23, 2019, the industry conference "Construction and operation of commercial kitchens and company catering" took place at the Hilton Munich Airport Hotel. As in previous years, ventopay was once again a platinum partner with its own stand on site.
All interested parties were able to find out about ventopay's innovative cash register and payment system and gain an insight into the latest digital customer loyalty solutions. In addition, ventopay CEO Johannes Reichenberger gave a talk with DDr. Franz Haslauer, the managing director of ÖMBG.
Digital customer loyalty
In the presentation "Attractive cafeteria – Successful operational control concepts and digital customer loyalty" – the two talked about the recently digitized Mensa.Club of ÖMBG.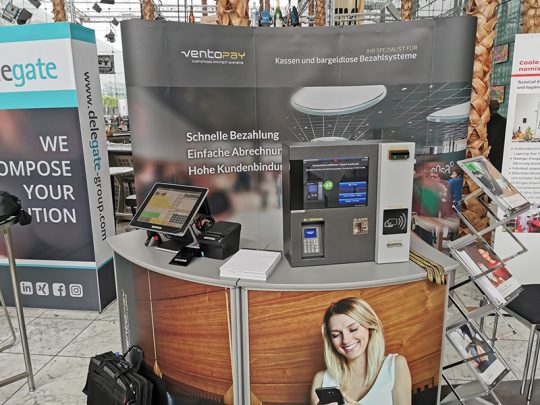 More than 50 cafeteria locations received a revised customer loyalty program with the Mensa.Club. All paper-based processes in the area of customer loyalty were digitized and replaced by the mocca.loyalty app.
The granting of support and bonus points is now automated with the cashless payment process. In addition, the mocca.loyalty App provides a communication platform for addressing guests directly.
As a result, the newly refurbished Mensa.Club acts as a central hub for payment, customer loyalty and communication, which means a considerable increase in efficiency in all areas.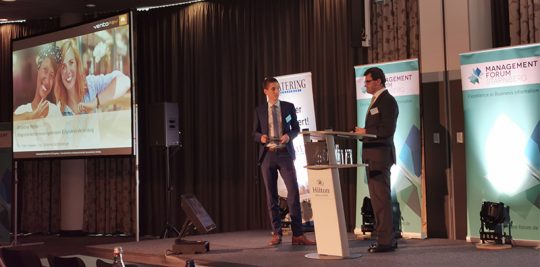 Any questions? We are happy to assist you.
ventopay ist the specialist for cash, payment and billing systems for communal catering. As a full-service provider, we offer a one-stop system that is used by company restaurants, caterers, canteens, universities, schools, stadiums, arenas, recreational facilities, hospitals and vending operators.
Request now without obligation!