In addition to the stationary cash register software mocca.touch, ventopay developed the mobile cash register app mocca.touch.mobile. The application for Android smartphones has all the core functions of its stationary counterpart. The app has one great advantage: local flexibility.
Fast relocation or the guests' meals at the tables are made possible with mocca.touch.mobile. Since the app is not bound to any particular location, mobile snack sales or ice sales can be made easy and spontaneous.
Just as with mocca.touch, the user interface of the app can be flexibly adapted. Often required articles can be displayed in the navigation more prominently, different colored buttons ensure clarity.
Like all other mocca® components, the mobile cash register app is fully integrated into the overall system. Reporting with the stationary cash register and the app is identical, the same key figures are displayed.
mocca.touch.mobile is exactly the right mobile POS software, if flexible use and intuitive operation are in the foreground. You can find more information about the cash register app on the mocca.touch.mobile product page.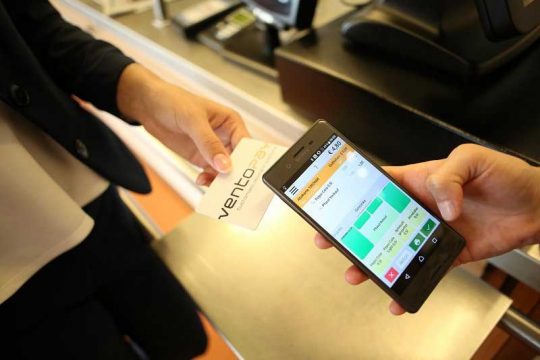 Thank you for your interest in ventopay's mocca® products. Fill out the contact form below and our sales team will get back to you as soon as possible. We look forward to your inquiry.
Inquire now without obligation!