The mocca.order pre-ordering system was tailor-made for community catering and convinces with innovative features and a modern design, both on the PC and on the smartphone.
mocca.order supports you ideally with social distancing
mocca.order is an ideal tool that supports you in recovering your business after the Corona crisis.
Social distancing is optimized through online ordering and payment. When collecting or delivering the food, the system offers flexible options to reduce personal contact to a minimum.
The entire system can be ideally integrated into your existing mocca® POS system or also available as a stand-alone solution.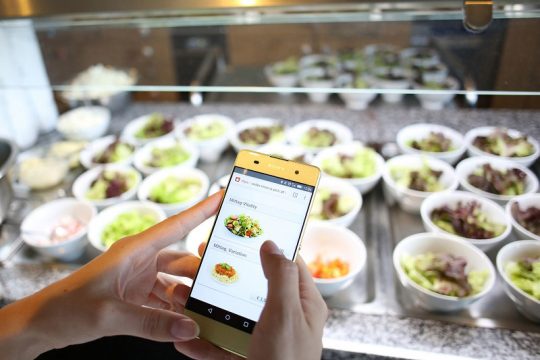 Inspire your guests with easy operation. mocca.order can be used in a browser on any PC, laptop, tablet and smartphone. In addition, the pre-ordering system is seamlessly integrated into the mocca® app. ventopay also offers its own pre-ordering terminals for your entrance hall or output terminals for the company restaurant.
Special offers for special times
Would you like to find out more about the innovative functions and advantages of the new mocca.order pre-order ing system?
Contact Sales and benefit from a special offer for special times!
Thank you for your interest in ventopay's mocca® products. Fill out the contact form below, our sales team will get back to you as soon as possible to record your requirements in detail and to submit a non-binding offer.
Inquire now without obligation!