New in the mocca® product family, mocca.terminal, the terminal made of fine wood, has thrilled many customers.
The possible applications are very varied due to the touch display, the built-in printer and the optional EC terminal:
A low-cost moneyloader, a pre-ordering terminal perfectly suitable for foyers, an information terminal for displaying the balance and controlling bookings or even a self-service cash register are possible.
Our sales team will be pleased to inform you about these and other new products!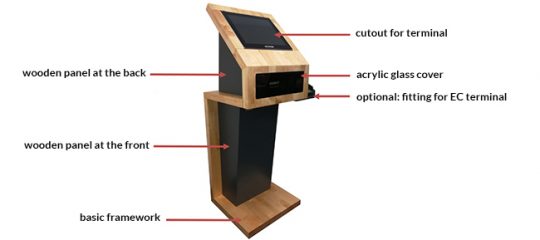 Any questions? We are happy to assist you.
ventopay ist the specialist for cash, payment and billing systems for communal catering. As a full-service provider, we offer a one-stop system that is used by company restaurants, caterers, canteens, universities, schools, stadiums, arenas, recreational facilities, hospitals and vending operators.
Request now without obligation!