On the 25th of November 2015, a new 20 Euro bill will be put into circulation by the ECB. Through various changes in the layout, the bill is more secure against counterfeiting than the previous model.
We know from experience that the new 20 Euro bill will find its way into the mocca® payment system only a few days after its release date.
Therefore, the moneyloader models of the mocca® payment system were updated to the latest state via a software update already in October, so they are ready for the new bills.
Affected from the change are the products mocca.value (moneyloader), mocca.value+ (moneyloader with EC) and mocca.guest (guest card- or cash machine).
These updates were conducted proactively by ventopay to guarantee a smooth operation of our products in the future.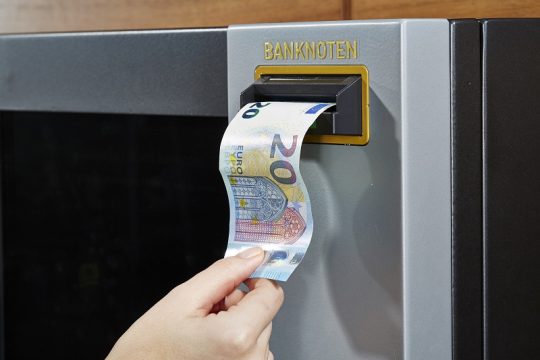 Any questions? We are happy to assist you.
ventopay ist the specialist for cash, payment and billing systems for communal catering. As a full-service provider, we offer a one-stop system that is used by company restaurants, caterers, canteens, universities, schools, stadiums, arenas, recreational facilities, hospitals and vending operators.
Request now without obligation!