At the turn of the year ventopay opened a new branch in Augsburg. In addition to the headquarters in Hagenberg, Upper Austria, and the Essen office, the Augsburg office is now the third location of the emerging company.
Even better customer service
Comprehensive customer service and maximum customer satisfaction are the focus of all ventopay activities.
This is exactly the reason why the Augsburg office was opened: the new branch guarantees even better and faster support in Southern Germany.
The address
The exact address of the new office is:
Alfred-Nobel-Straße 9
86156 Augsburg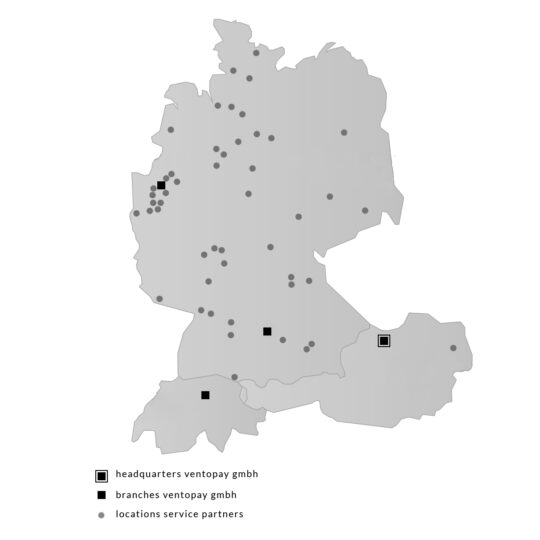 Non-binding consultation
Arrange a non-binding appointment today.
Mr. Mathias Maempel, Area Account Manager for Southern Germany, is available under the following contact information:
Telephone: +49 160 90 40 87 62
Email: mathias.maempel@ventopay.com
Any questions? We are happy to assist you.
ventopay ist the specialist for cash, payment and billing systems for communal catering. As a full-service provider, we offer a one-stop system that is used by company restaurants, caterers, canteens, universities, schools, stadiums, arenas, recreational facilities, hospitals and vending operators.
Request now without obligation!