The FH>>next of the FH Hagenberg took place over three days this year due to Corona. From 09.-11. November 2021, the campus in the Softwarepark Hagenberg was transformed again into the largest relevant career fair for IT and media at an Austrian university.
Since some students of the FH Hagenberg have already come to ventopay through internships, bachelor theses, master theses or part-time jobs and we are more than satisfied with the performance of our colleagues, we were of course present again this year with an exhibitor stand to hopefully recruit new talents.
Everything about "working at ventopay"
Hundreds of students visited the FH>>next and let Oliver Barth, MSc. (Team lead Mobile Development) and Marina Undesser, MSc. (Marketing Manager) tell all sorts of things about "working at ventopay".
For this purpose, the demo systems of the mocca.touch POS software, the mocca.touch.mobile POS app and the optical food recognition mocca.foodrecognition were set up in order to be able to present the developments and products of ventopay in more detail.
The visitors were then able to take flyers with specific job offers for internships or theses and were able to help themselves from the large selection of practical goodies.
The FH >> next was a complete success for ventopay, because not only could many interesting contacts be made, but also numerous applications from students who would also like to benefit from the many employee benefits at ventopay in the future.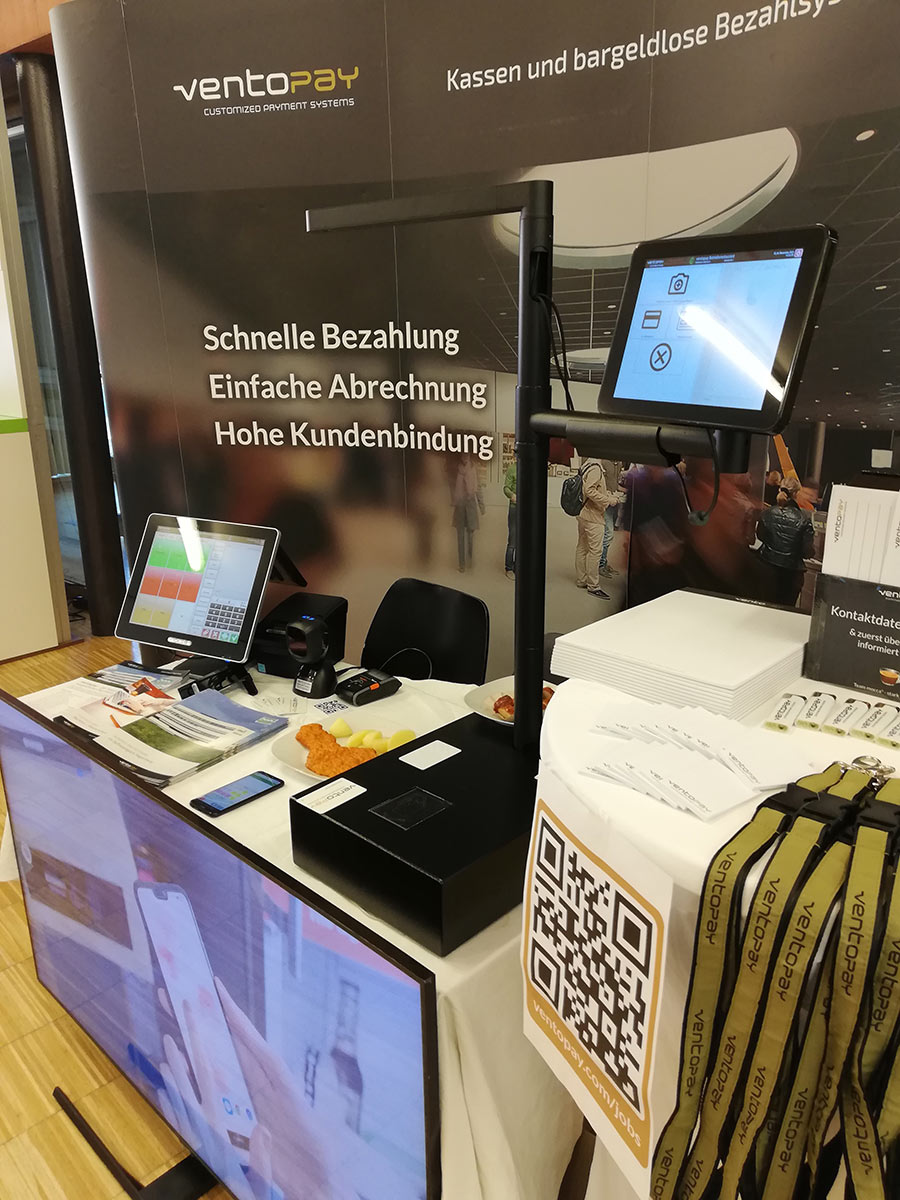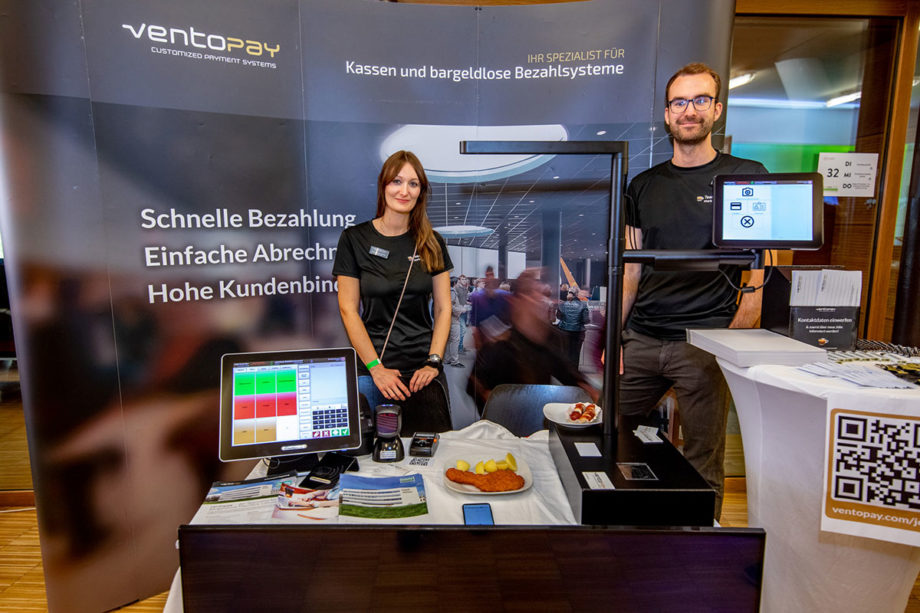 Thank you for your interest in ventopay's mocca® products. Fill out the contact form below, our sales team will get back to you as soon as possible to record your requirements in detail and to submit a non-binding offer.
Inquire now without obligation!