In Germany, all entrepreneurs are obliged to equip electronic cash registers with a technical security device certified by the Federal Office for Information Security. The basis for this is the law on protection against manipulation of basic digital records of December 22, 2016.
This law also provides for an obligation to notify the tax office. This means: When using an electronic recording system, the entrepreneur must report the acquisition or decommissioning of a cash register to the tax office within one month of acquisition or decommissioning.
In addition to an electronic registration option, paper registration was also planned. However, since neither of the two variants is available to date, a request to the federal government was as follows:
"Is the electronic registration procedure of the TSE-certified cash registers and the registration form already available?

a) If not, why not?

b) If not, when can it be expected?"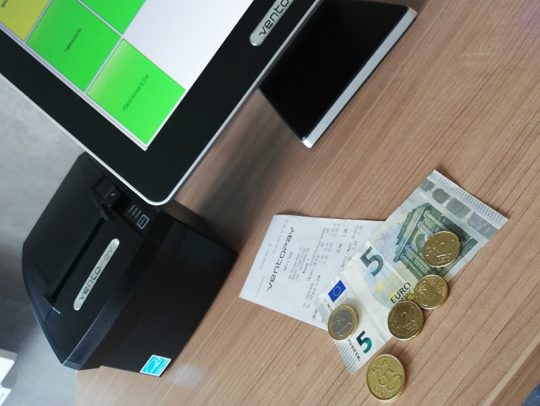 Electronic registration process is not yet available
The Federal Government's answer to this is as follows:
"With the BMF letter of November 6, 2019, the notification obligation was suspended until an electronic procedure was used. This was done primarily to relieve the economy of having to fill out and submit paper forms. The electronic procedure should also be avoided that there are a large number of faulty messages, e.g. by not having to manually transfer the alphanumeric serial number of the TSE with characters.

Programming is the responsibility of the federal states as part of the KONSENS project. According to the current information, the software will be used in 2023."
Thank you for your interest in ventopay's mocca® products. Fill out the contact form below, our sales team will get back to you as soon as possible to record your requirements in detail and to submit a non-binding offer.
Inquire now without obligation!