The Austrian economy was re-measured by a well-known magazine and the "growth champions" were chosen.
In this ranking, the success stories of the 150 fastest growing companies meet.
ventopay among the best companies
With a constant annual growth rate of more than 33%, ventopay ranks 45th in this list, making it one of the top 50 emerging companies in the country! Since 2013, ventopay has increased its turnover by more than 230%.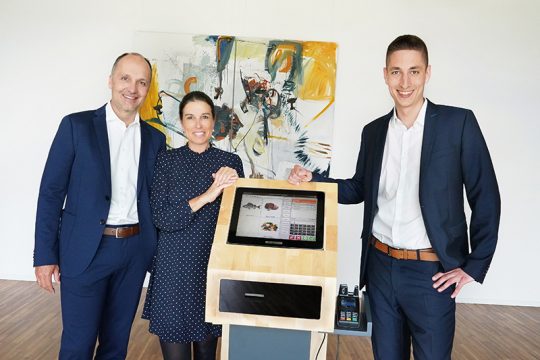 Any questions? We are happy to assist you.
ventopay ist the specialist for cash, payment and billing systems for communal catering. As a full-service provider, we offer a one-stop system that is used by company restaurants, caterers, canteens, universities, schools, stadiums, arenas, recreational facilities, hospitals and vending operators.
Request now without obligation!
Contact Search
Technical Support
If you have technical problems, our support team will help you quickly and easily: