Mutual support in the Softwarepark Hagenberg
Softwarepark Hagenberg – Austria's "Silicon Valley" – is a world-renowned research, training and business location that makes a significant contribution to Upper Austria's innovative strength.
At ventopay, we really appreciate the location of our headquarters in Hagenberg, because the Softwarepark thrives on communication, exchange and mutual support of the educational institutions and companies based here.
Not only do we have first-class alumni and students from the neighboring FH Hagenberg in the ventopay team, but we have also enjoyed working in partnership with a number of local companies for many years.
As in the previous year, we therefore wanted to send our annual Christmas donation to an organization in the Softwarepark Hagenberg.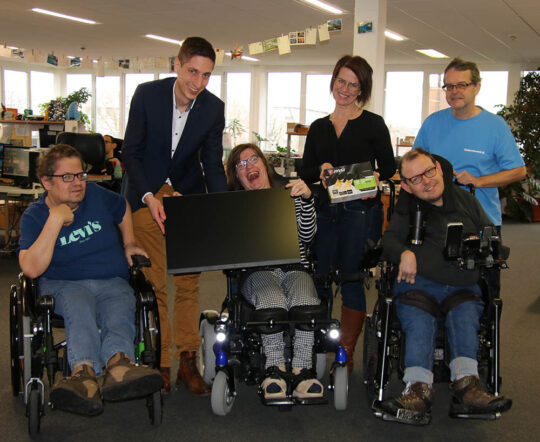 Diakoniewerk enjoys IT equipment
We see the IT facility of the Diakoniewerk as particularly worthy of support. There, people with disabilities find a job in the middle of the IT competence center that corresponds to their individual talents and possibilities.
The year before, the employees of the Diakoniewerk wanted height-adjustable tables, now a large screen and a new PC with a powerful graphics card have been purchased with the donation amount.
We are pleased that we can at least help the great facility a little with our targeted donation.
At this point we wish our neighbors from the Diakoniewerk all the best and continue to enjoy working with the new IT equipment!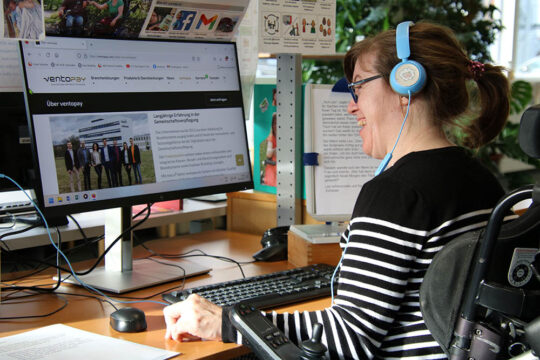 Thank you for your interest in ventopay's mocca® products. Fill out the contact form below, our sales team will get back to you as soon as possible to record your requirements in detail and to submit a non-binding offer.
Inquire now without obligation!