For several years, ventopay and the company Delegate have been working closely together. The software producer for Food Service, Patients Service and Full Service Catering annually organizes a customer day, which took place on 19 May 2016. The focus was on presentations in which customers were informed about new products as well as about the functional enhancements of existing software solutions.
For the first time, ventopay was present at the Delegate customer day in order to explain the requirements and the operation of modern cash register and payment systems in a lecture.
Johannes Reichenberger, CEO of ventopay, sees many advantages in the good cooperation with Delegate:
"The long-standing, close partnership between ventopay and Delegate brings significant value to our joint customers, as functionalities are available system-wide. For example, it is possible that the customer displays at the POS system are supplied with information about the daily menus. The customer event has given us the ideal opportunity to present these innovative functions."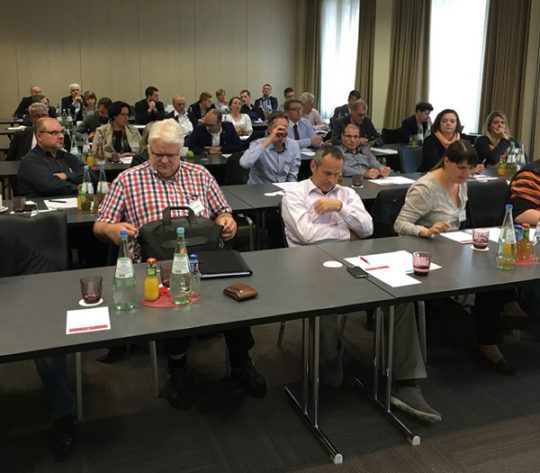 Thank you for your interest in ventopay's mocca® products. Fill out the contact form below, our sales team will get back to you as soon as possible to record your requirements in detail and to submit a non-binding offer.
Inquire now without obligation!