From the 26th to the 28th September 2017, the IIR event "Community Catering – trends and formulas for success" will be held in Vienna.
On the first day of the conference, a lecture by ventopay CEO Johannes Reichenberger will be on the agenda. Under the title "Digital trends and innovative customer relationship in community catering", he will, among other things, demonstrate opportunities to increase sales.
Above all, new interaction and communication possibilities are the main focus of the mocca® system. Innovative, digital concepts such as the provision of personalized customer information and feedback via smartphones increase customer satisfaction and thus lead to customer loyalty.
A further focus of the presentation will be the first findings of the ventopay research project ADPAY (Advanced Data Analysis for Payment Systems). In this project, the company is engaged in data analysis from the community catering industry to create forecasting opportunities.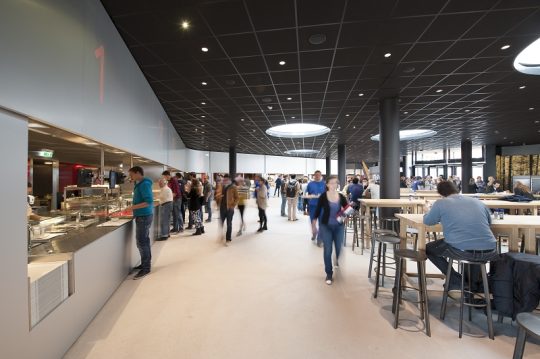 Any questions? We are happy to assist you.
ventopay ist the specialist for cash, payment and billing systems for communal catering. As a full-service provider, we offer a one-stop system that is used by company restaurants, caterers, canteens, universities, schools, stadiums, arenas, recreational facilities, hospitals and vending operators.
Request now without obligation!