Cashless payment systems for vending machines
Contactless, cashless payment with chip cards
The mocca.vend modules read and write all common types of cards: Mifare, Legic, NFC (Near Field Communication), Hitag and many more. Trust in our many years of expertise in chip cards and tokens. We will find the right solution for your requirements.
Small size and easy integration
You want to install a module in small office vending machines? The vending machine modules from ventopay are optimized for small installation sizes and fit into every machine. The intelligent software communicates independently with the machine – you only have to connect the module to the existing interface and do not require complex configuration.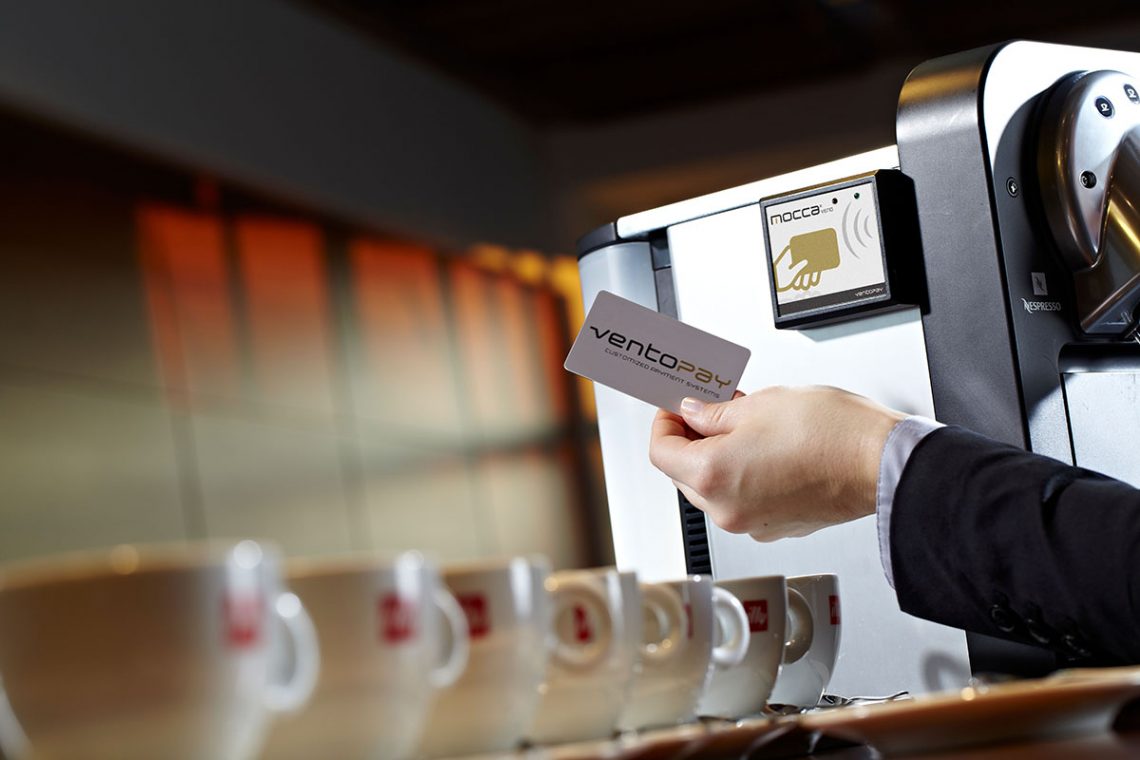 Online or offline?
If you want to analyze your data collectively, you should opt for the online variant of the vending machine module. It goes without saying that the vending machine module continue to work even if the network fails. The sales data is transferred to the control center via network (WLAN, Ethernet) or with a USB flash drive.
How do you add credit to your chip card?
You can add credit to your chip cards directly at the beverage or coffee machine. For larger companies, we recommend a stand-alone moneyloader or guest card machine.