ventopay is part of the initiative "United Against Waste". Together, a major goal is being pursued: halving avoidable food waste by 2020.
Together with the ORF environmental initiative "MUTTER ERDE", "United Against Waste" recently presented the results of an Austrian, representative consumer survey on "What does the guest want?". In the process, 1,000 Austrians between 16 and 80 years were interviewed, so that companies will be able to put measures for the avoidance of food waste.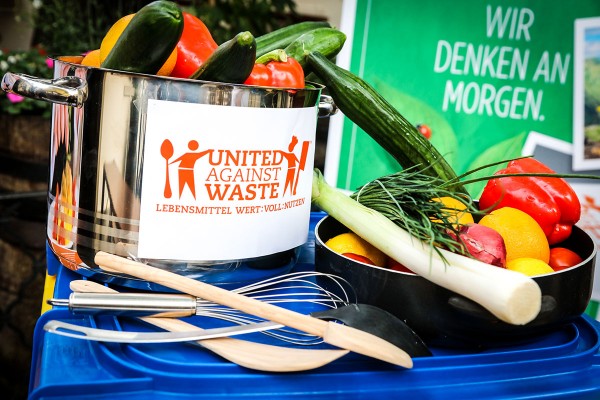 One of the most important findings of the survey is that the guest appreciates commitment against food waste in tourism companies.
For example, 82% of the guests would like to take their food remedies for later consumption when this opportunity is actively offered by the company and an appropriate transport packaging is provided. 83% of the interviewees also understand that in a cafeteria or a restaurant, nott all meals are available at the end of the opening hours.
The latest technologies and systems such as the intuitive pre-ordering system mocca.order from ventopay can also make an important contribution to the prevention of food waste. With mocca.order, guests choose their food either in advance via Internet or at order terminals, which are installed in the restaurant.
This greatly simplifies the planning of food and the quantities required can be produced exactly. With mocca.order, overproductions are a thing of the past.
Controlling is also simplified with mocca.order – accounts can be done easily which brings valuable data for the future. With mocca.order, not only food waste is reduced, but also costs are significantly reduced.
Thank you for your interest in ventopay's mocca® products. Fill out the contact form below, our sales team will get back to you as soon as possible to record your requirements in detail and to submit a non-binding offer.
Inquire now without obligation!