Since the beginning of the year, the mocca® payment and cash register system has been in operation in the company restaurant of LSG Sky Chefs, a catering operation of the Lufthansa subsidiary LSG Group.
Turnstile with adapted software
The focus of the implemented project at Munich Airport is on fast payment and automated processes. These requirements were realized with a so-called sensor lock (as with the boarding of a flight at the gate) with an integrated self-service checkout.
Together with the management software mocca.admin automated processes for the billing of breakfast, lunch and dinner are ensured. The software allows time-controlled items to be managed at the turnstile, allowing repeated free consumption. Both time limits in minutes and the number of repeated consumptions within a time window can be parameterized.
These consumptions are billed in the company restaurant with the mocca® software mocca.touch.auto. This self-service checkout is linked to the mocca.io sensor lock and allows independent and fast payment by LSG Sky Chefs employees.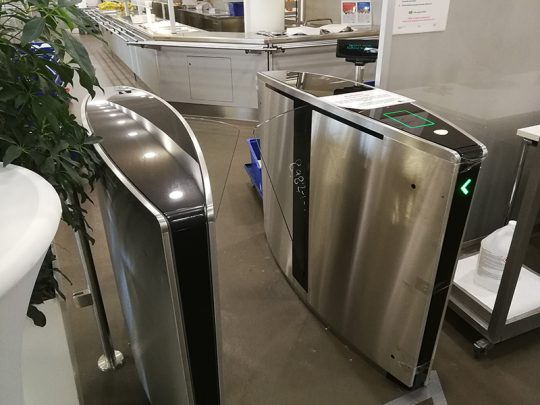 Self-registration of employees
Registration for the company restaurant using the Lufthansa ID card is made for the employees in the system before work starts. External guests can register themselves on the mocca.guest guestcard machine by means of a function card, which means efficient administrative processes for LSG.
Direct import of IDs into the reader
In addition to quick payment, safety is at the forefront of this project. The employee card keys are unknown to the mocca® POS system. These were imported by Lufthansa directly into the readers and secured against read-out. The consulting regarding the optimal technical realization was done by ventopay.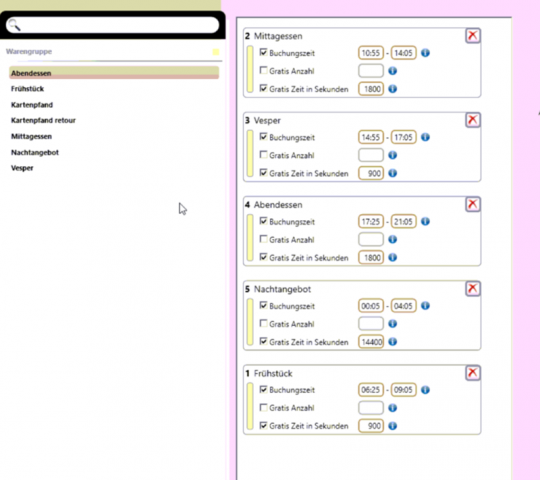 Satisfied customer LSG
Oliver Gebray, Senior Manager Administration & Infrastructure, of LSG Sky Chefs Munich GmbH is very pleased with the selection of ventopay for the project implementation:
"The partnership with the ventopay team was optimal. All our special technical requirements could be professionally implemented. Software customization makes it possible for our employees to follow up on food several times within a defined time frame without having to pay again. The fact that the guests can now register for the restaurant on their own saves us a lot of time. For technical queries, the well-accessible service hotline from ventopay convinced us with competent and immediate support at all times."
Any questions? We are happy to assist you.
ventopay ist the specialist for cash, payment and billing systems for communal catering. As a full-service provider, we offer a one-stop system that is used by company restaurants, caterers, canteens, universities, schools, stadiums, arenas, recreational facilities, hospitals and vending operators.
Request now without obligation!