Employees, customers and partners are the focus at ventopay in order to implement innovations and high-quality, high-value solutions.
The long-established management team of ventopay participates in the company and thus ensures a high level of stability for the expansion plans. Together with the previous managing director, Johannes Reichenberger, the management thus holds around 65% of the shares.
Innovation and enthusiastic customers are in the foreground
During the restructuring, ventopay was very keen to further strengthen and successfully expand its innovative strength. Johannes Reichenberger has been an industry expert for over 12 years and has already managed the company operationally and strategically. Above all, the research and development competence will help to keep customers and users enthusiastic about technologies at the cutting edge.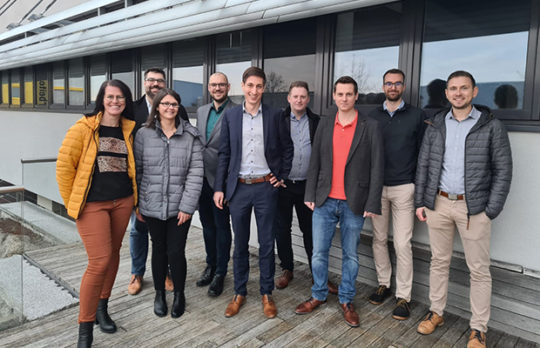 "Handshake quality and reliability provide the basis for a trusting cooperation. ventopay lives this internally as well as with our customers and partners. It is also very important to us to secure and sustainably expand regional jobs. With the entry of Invest AG, we can position the company in a stable manner for the next growth steps and at the same time maintain the culture of an SME. We are thus laying the foundation for sustainable growth and innovation-driven product development. ",
says Johannes Reichenberger.
New partners for ventopay
ventopay gmbh, founded in 2012, is getting reinforcements for its expansion plans with Invest AG. As a partner and new co-owner, the Upper Austrian private equity fund will strategically support ventopay in the future.
"ventopay is a very well established company that is known for its innovative strength and high quality products. With the network of the Raiffeisen Invest Private Equity Group, we will offer optimal added value for sustainable further development and ensure stability in further expansion. ",
Dr. Gernot Hofer, board member of Invest AG.
Full speed ahead
The entire ventopay team is highly motivated for the expansion of the previous, very good partnerships and for the further development of the company. As a customer and partner, you and your wishes are our top priority – we look forward to continued good cooperation.
Thank you for your interest in ventopay's mocca® products. Fill out the contact form below and our sales team will get back to you as soon as possible. We look forward to your inquiry.
Inquire now without obligation!