In recent months, the popular and widely used ordering system mocca.order has been completely revised visually and is now available in new, even more attractive layouts. In cooperation with usability experts, we have integrated many simplifications for users directly into the ordering process. The use of speaking images makes the ordering process child's play. In the following picture gallery you will find a classic ordering process:
The ordering system mocca.order not only shines in a complete redesign, but also boasts practical, new features for your guests.
Delivery "As soon as possible"
For spontaneous hunger, it just has to be quick. For this scenario, the button "Delivery as soon as possible" is now available in the ordering process. Thanks to the seamless integration into the mocca® overall system, the kitchen staff can see the incoming order directly at the checkout. As soon as the pre-order has been prepared, the guest receives a push notification on their smartphone and they know immediately that collection is possible at any time.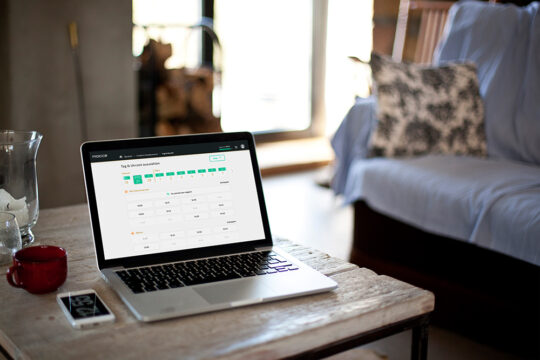 Everyone likes the product configurator
Coffee with a lot of milk and sugar, coffee without sugar but with soy milk or just black coffee. With this hot drink, every guest has their favorite, individual way of drinking it. The new feature in the mocca.order ordering system is a product configurator that offers exactly this expected flexibility. Your guests can put together the products they want and add them to the shopping cart with just one click – without having to enter long texts.
Not only can you easily display all types of coffee, you can also offer individual sandwiches or flexible additions to your main courses, for example.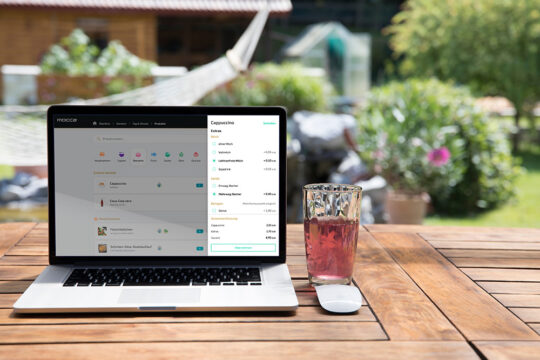 In addition, boost your sales with the new system by offering suitable products directly or giving users the opportunity to give each other vouchers…
Thank you for your interest in ventopay's mocca® products. Fill out the contact form below, our sales team will get back to you as soon as possible to record your requirements in detail and to submit a non-binding offer.
Inquire now without obligation!