Efficient menu planning and waste reduction through ordering system
The mocca.order ordering system was tailor-made for community catering and impresses with its simple operation, innovative features and a modern design - for PC and laptop as well as for tablet and smartphone.
Precise planning of the cost of goods by ordering in advance
The ordering system mocca.order ideally supports you with the greatest challenge in community catering: the precise and efficient planning and organization of the required meals.
This is exactly where mocca.order comes in: With the ordering system, employees can pre-order what they want to eat at a defined time.
mocca.order allows you to set deadlines for pre-orders and cancellations. As a result, your guests can only reserve, change or cancel meals up to a point in time that you specify. After the deadline for pre-ordering has expired, the kitchen and restaurant manager can immediately calculate the exact cost of goods required.
With the mocca.order ordering system, overproduction is a thing of the past. With mocca.order you produce exactly as required, reduce food waste to a minimum and thus do something for the environment.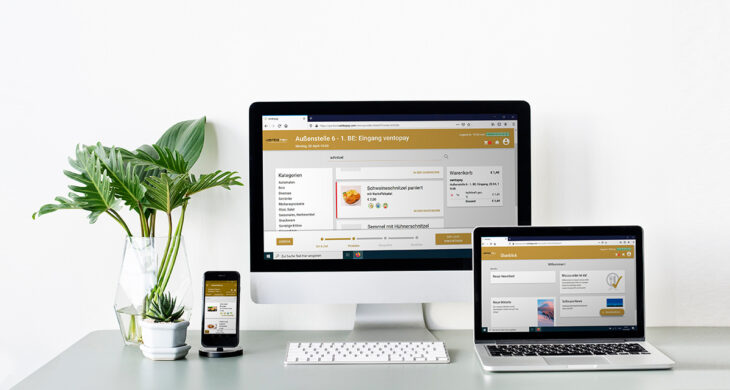 Integration of the ordering system in mocca® or stand-alone
Due to the modular structure of the mocca® overall system, your existing mocca® cash register and payment system can be expanded with the mocca.order order system within a very short time. The integration of the module for pre-ordering is seamless, which means that all mocca® products communicate with each other and access the same central data.
The ordering system mocca.order is also seamlessly integrated into the mocca.loyalty app and is displayed there as a separate menu item after ordering.
ventopay also offers its own terminals for pre-ordering for your entrance hall or output terminals for the company restaurant. The mocca.order ordering system therefore ideally covers all possible touchpoints with your guests.
Of course, the mocca.order ordering system is also available as a stand-alone solution. The use of the mocca® cash register and payment system is therefore not a prerequisite for using mocca.order. You decide whether a pre-order should only be possible for employees or also for guests.

Stand-alone, closed version
mocca.order is operated independently without the mocca® cash register and payment system. Pre-orders can only be made by employees who are stored in the system.

Stand-alone, open version
mocca.order is operated independently without the mocca® cash register and payment system. Anyone can pre-order by registering themselves with their name and email (for sending the order confirmation).

Integration in mocca®
mocca.order is seamlessly integrated into an existing mocca® cash register and payment system.

Mixed version
mocca.order is operated in a mixed version of the solutions presented.
How does the guest or the restaurant manager use mocca.order?
Pre-order for different types of consumption
You can use the mocca.order ordering system for a wide variety of types of consumption. What all the variants have in common: Your customers first determine the time and place they want and then select their personal pre-order from all the food and drinks on offer.
Various payment options in the ordering system
mocca.order offers all common payment options for menu pre-orders. The variants include, for example, payment using previously loaded card balance or retrospectively using wages and salaries. By integrating third-party providers, you can also offer your guests payment by debit card, EC card or credit card.
In the interactive graphic below, you can find out how the guest can use the mocca.order ordering system. The graphic also shows you which simple steps the restaurant manager has to take when operating the ordering system.
Pre-order terminal
PC/laptop
Smartphone
Delivery methods and payment options

Pre-order via the pre-order terminal
ventopay offers pre-order terminals that can be set up on site in the company restaurant, in the foyer or in the production hall.
The terminal solution works with its own mocca.order software, which is installed on cash register hardware. The login into the ordering system is automated by placing the employee card on a connected card reader.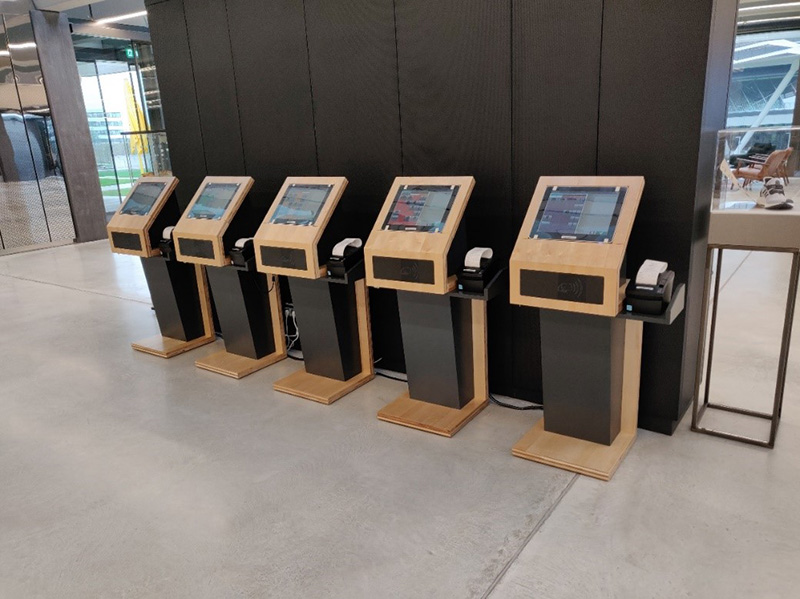 Delivery methods and payment options

Pre-order via PC/laptop/tablet
Your guests can use all common internet browsers on any device to pre-order. Regardless of whether it is a laptop, PC or tablet – a pre-order or cancellation can be carried out from anywhere.
With this ordering option, guests access the ordering system via web, where they log in with their username and password.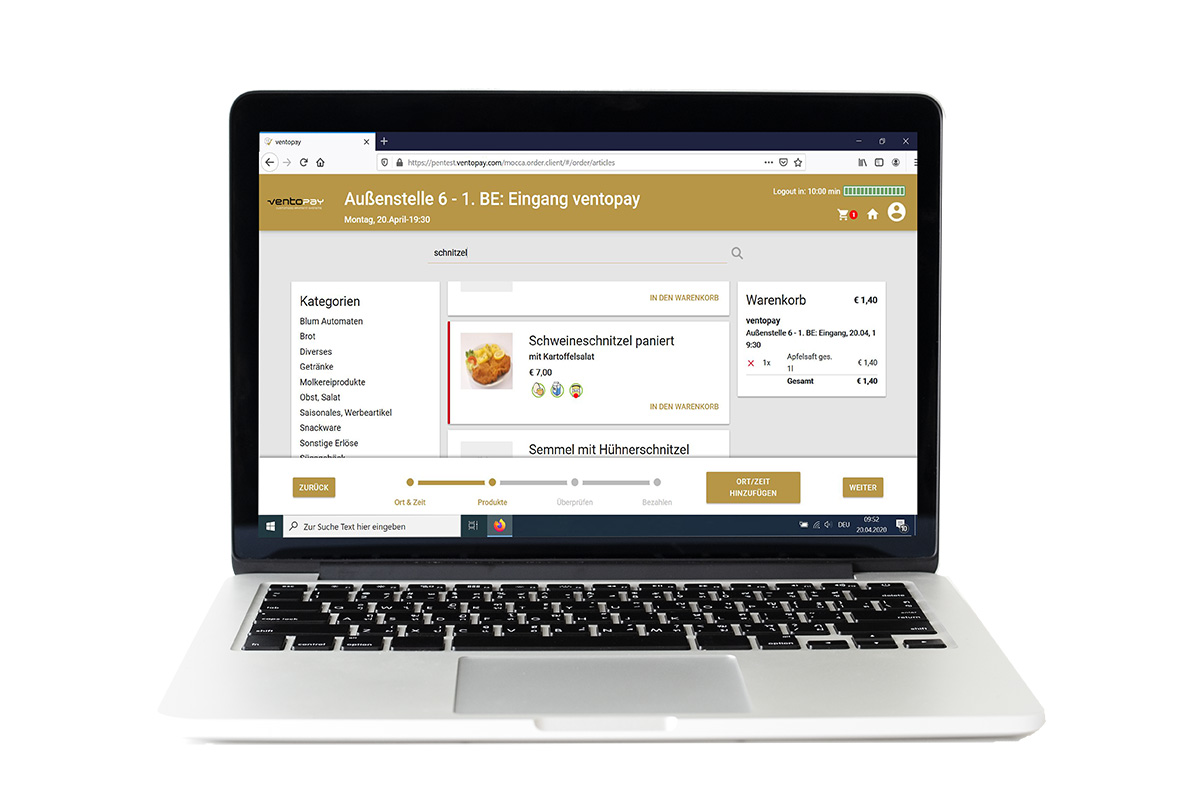 Delivery methods and payment options

Pre-order via smartphone
Your guests can use all common internet browsers on their smartphones to pre-order – thus pre-orders or cancellations can be made from anywhere.
With this ordering option, guests access the ordering system via web, where they log in with their username and password.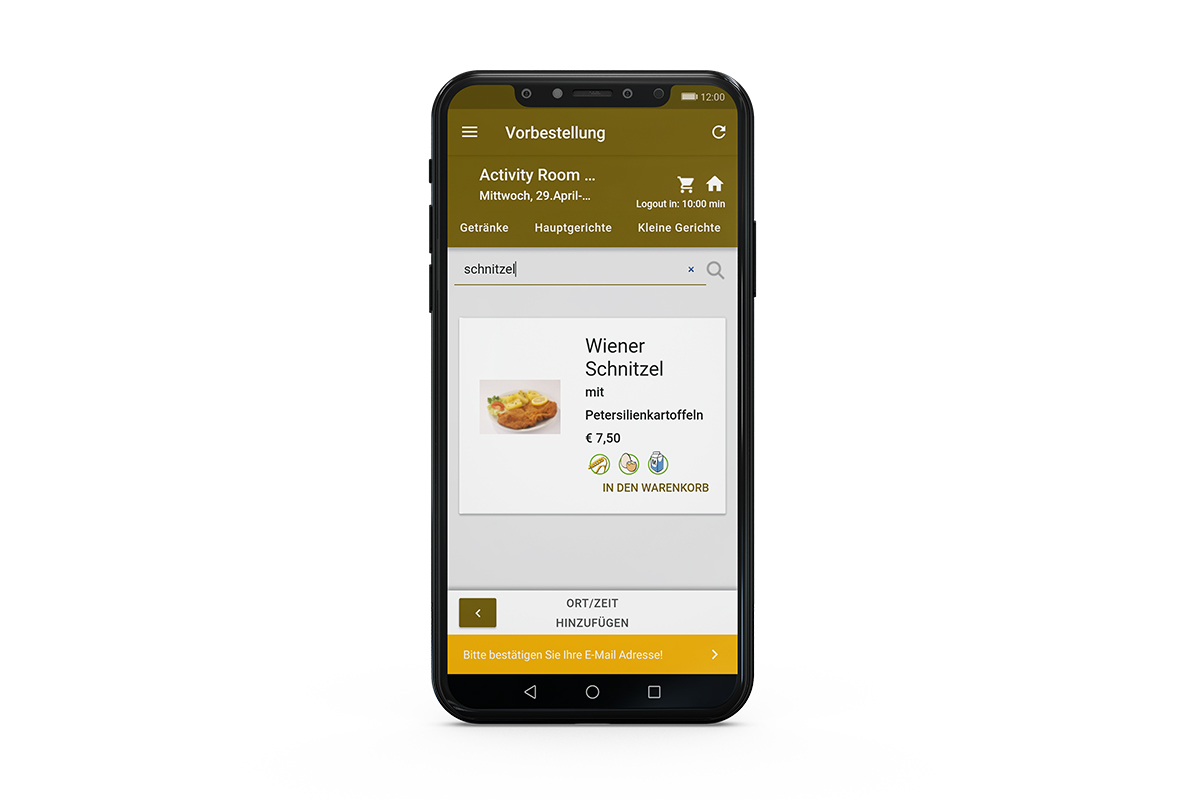 Preparatory measures
Production
Distribution
Central administration in mocca.admin
As with all modules from the mocca® system, the restaurant manager can carry out the necessary administrative activities regarding the pre-order centrally via the mocca.admin management software.
In the course of the preparatory measures, he defines the range of products that can be pre-ordered as well as the delivery locations and delivery times, which the guest can choose from when ordering. In addition, pre-order and cancellation deadlines are defined in this step.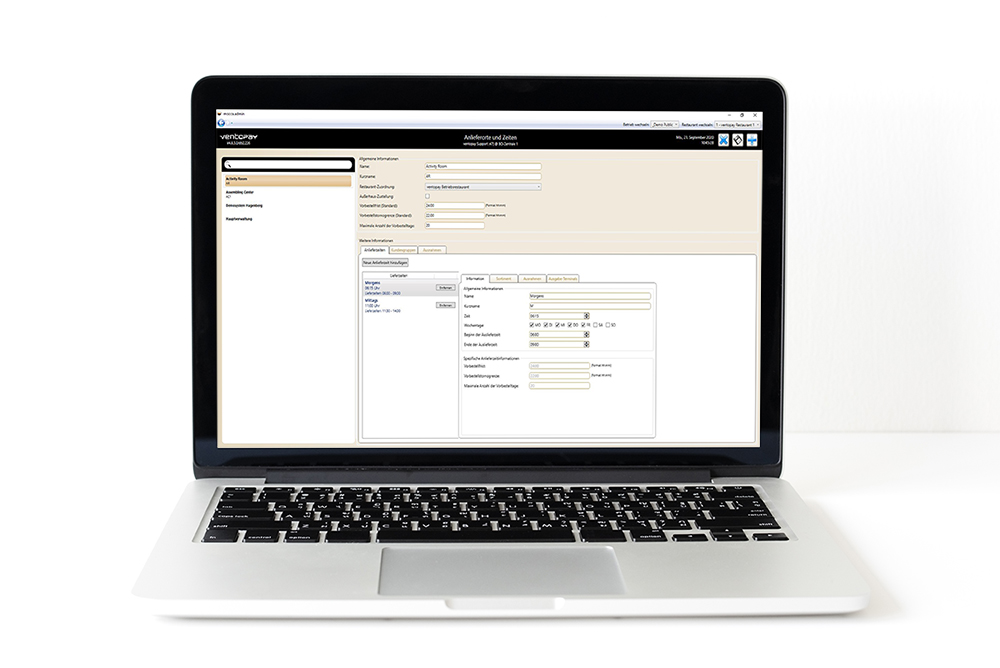 Production on demand based on production lists
After the pre-order period has expired, the restaurant manager manages all orders. In mocca.admin it is possible at the push of a button to print production lists and, if necessary, associated production labels.
Now the orders are prepared according to the needs based on the lists.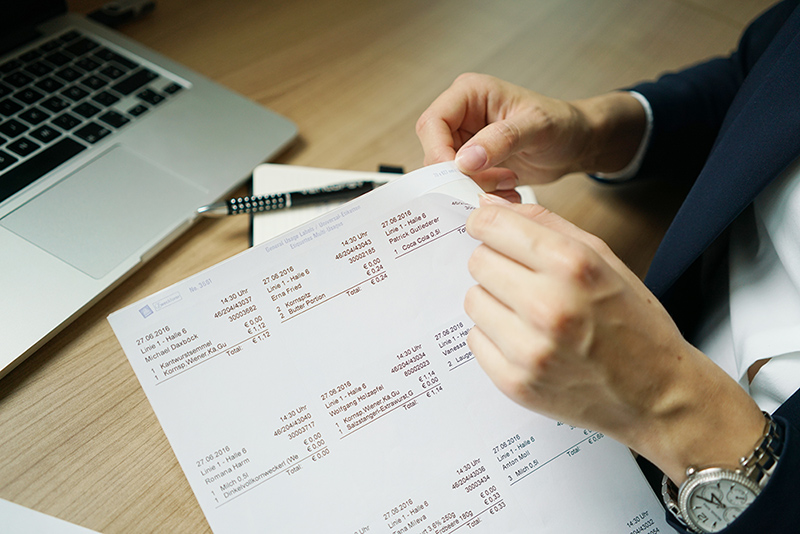 Collection by the guest or delivery to the workplace
In the last step, the prepared orders are given to the guests. In order to receive the pre-ordered meals, your customers identify themselves with the employee card or the mocca.loyalty app at a terminal or you can check in the classic way using a list.
The meals are now either consumed directly in the canteen or are packaged and picked up there and consumed at the workplace. Another possibility is the delivery of the ordered food to the workplace. With direct delivery, your employees save time and can enjoy the break they deserve, which increases customer satisfaction.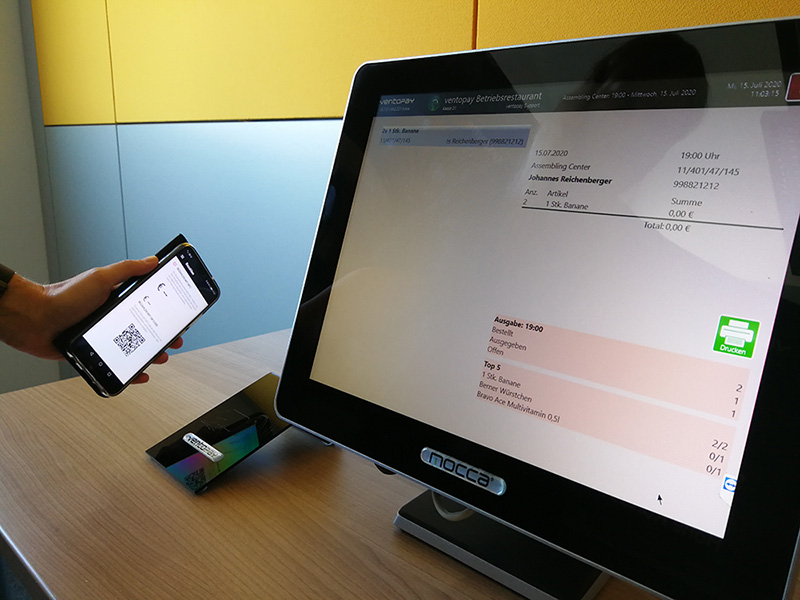 Intuitive use of the ordering system for both parties
The web interface of the mocca.admin management software is clearly structured and easy to understand so that you can carry out the necessary activities to prepare or produce the pre-orders in just a few steps.
The user guidance in the ordering system is just as intuitive for your guests so that new customers always understand immediately how a pre-order works and which steps have to be taken.

Automatic data transfer and labeling
You can present your food in the mocca.order ordering system in a very appealing way by storing photos, descriptions and the legally required allergen labeling. Using standardized interfaces, the required menu data can also be automatically taken from your merchandise management system.
Helpful automation is also available for your guests: after personal intolerances have been recorded once, the relevant allergens are automatically highlighted for all dishes on offer.
Transparent order overviews & informative newsfeed
The pre-order overview shows your guests at a glance all pre-orders that have been placed. Furthermore, you can transparently view all consumptions made in the historical order overview.
In your own newsfeed, you can also inform your guests directly with all the important news about your company restaurant or the dishes and offers.


Integration
seamless integration of the ordering system into existing mocca® systems

Pre-order
easy pre-order for different places and times

Payment
cashless payment via online wallet or via wages and salaries

Data transfer
automatic transfer of the menu data from the merchandise management system

Order overview
overview of all past consumptions

Cross-device
available for PC, laptop, tablet, smartphone & pre-order terminal

Types of consumption
supports in-house consumption, take-away and delivery

Cancellation
cancellation of ordered meals within the cancellation period
Allergens
specification and automatic labeling of allergens

Newsfeed
information about news with links to websites or PDFs
simple & intuitive pre-order at any time via PC, laptop, tablet, smartphone or pre-order terminal
appealing food presentation with photos
automatic allergen identification in dishes after a single entry of intolerances
different payment methods can be selected (e. g. credit or wages & salaries)
change and cancel pre-orders within the deadline at any time
transparent insight into all previous pre-orders
always up to date thanks to the newsfeed in the ordering system
flexible choice of canteen visits, collection or delivery
stress-free canteen visits due to time savings
understandable collection through information on output screens
easy identification when picking up food using the app or payment card
shorter waiting times for food to be served
minimized risk of theft through cashless payment
higher customer satisfaction
better customer service and loyalty
support with social distancing
exact overview of the required meals
precise planning of the cost of goods
tailor-made food production
no overproduction
reduced food waste
sustainable action
legal allergen labeling is easily possible
easy identification when picking up food
simplified output processes
relief of the kitchen staff
optimized hygiene standards
allocation of different price levels for different customer groups
automated consideration of subsidies
simple billing
reduction of costs
increase in sales
100% compliant with the law
all administrative activities can be carried out centrally via mocca.admin
simpler ordering processes without food stamps and cash handling
management of several restaurants through multi-location capability
clear management of pre-orders
effective organization of personnel deployment
simple capacity planning for optimal utilization of the restaurant
easy input of food and beverages
individual order deadlines and cancellation deadlines
simple evaluations
seamless integration into the mocca® system
easy integration into the mocca.loyalty app
flexible expansion with additional mocca® modules
transfer of article data from merchandise management systems through standardized interfaces
standardized interfaces to payroll accounting or to HR systems
Any questions? We are happy to assist you.
ventopay ist the specialist for cash, payment and billing systems for communal catering. As a full-service provider, we offer a one-stop system that is used by company restaurants, caterers, canteens, universities, schools, stadiums, arenas, recreational facilities, hospitals and vending operators.
Request now without obligation!
Contact Search
Technical Support
If you have technical problems, our support team will help you quickly and easily: