Since 01.04.2017, Benedikt Kiesenhofer has been working as a team leader in the field of service and quality management in the ventopay service team.
One of his areas of responsibility is, above all, to ensure customer satisfaction in the long term. Internally, Mr. Kiesenhofer will further expand the proven quality assurance system and established processes.
Benedikt Kiesenhofer is happy to be part of the motivated team:
"It is an exciting new challenge for me to expand the high standards of ventopay in the field of quality assurance. My goal, together with my colleagues, is to continue to offer products of the highest quality as well as the best possible service to our numerous customers. "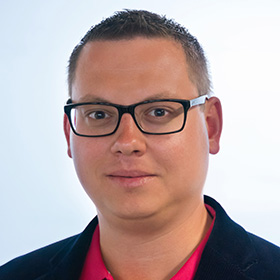 Any questions? We are happy to assist you.
ventopay ist the specialist for cash, payment and billing systems for communal catering. As a full-service provider, we offer a one-stop system that is used by company restaurants, caterers, canteens, universities, schools, stadiums, arenas, recreational facilities, hospitals and vending operators.
Request now without obligation!