Electronic receipts instead of paper waste – in the mocca® system it has been possible for a long time to dispense with issuing and printing receipts and thus save a considerable amount of time and money.
Up until now, the electronic receipt could be viewed in various ways using a closed-loop payment card after each cashless transaction was completed and, if desired, also printed out: at the mocca.value moneyloader, at the mocca.info+ terminal and via the mocca.loyalty app or website.
In the latest version of the mocca.touch software, the e-receipt is now also displayed directly at the checkout. After completing a purchase, a QR code is shown on the customer display, which the customer can scan with his smartphone. The link contained therein leads to a personal transaction overview in which all purchases and credit top-ups assigned to the payment card are clearly displayed.
The big advantage of these digital receipts: A receipt printer is no longer required at the checkout, the obligation to issue receipts is still 100% fulfilled without an app or a moneyloader.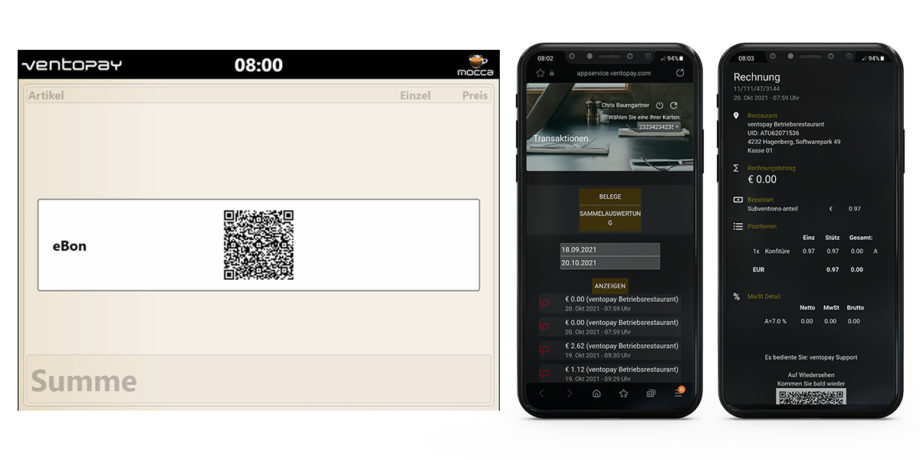 Thank you for your interest in ventopay's mocca® products. Fill out the contact form below and our sales team will get back to you as soon as possible. We look forward to your inquiry.
Inquire now without obligation!