As OÖNachrichten and ORF.at reported, the largest canteen in Europe opened at the beginning of December in the office complex Quartier Sechs/Austria Campus in Vienna.
On 10,000 square meters, the caterer Eurest now operates three restaurants and two cafes with a total of 1,800 seats. In 2019, the opening of a fourth restaurant on the campus follows.
POS system from ventopay
The POS and payment system for the Austria Campus was installed by ventopay. Almost 10,000 employees and guests in the office building can now take advantage of the mocca® cashless payment system.
After the chip cards have been charged at the moneyloaders, they can be used at all cash registers and vending machines for cashless payments.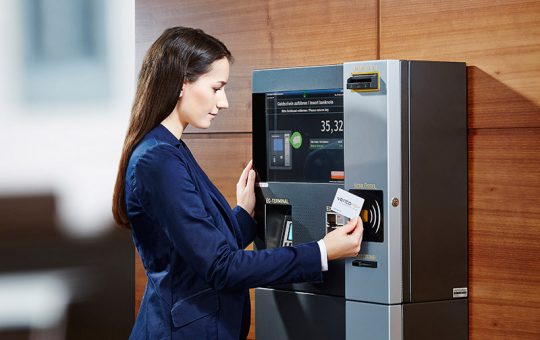 Thank you for your interest in ventopay's mocca® products. Fill out the contact form below and our sales team will get back to you as soon as possible. We look forward to your inquiry.
Inquire now without obligation!