Cashless payments in companies
Cash or cashless
Nowadays we are accustomed to cashless payment. Contactless chipcards play an important role in this. It's the same thing in the catering business. By eliminating cash, employees and customers can be served more quickly. The food remains warm and the mood of the customers good. In addition to the benefits of efficiency, cashless payment also has hygienic advantages as cash is eliminated.
Cashless payment in community catering
There are several ways to offer cashless payment in your canteen. Employees should be able to pay with their employee cards. In terms of payment methods, a distinction is made between chip card payment, where the credit is previously loaded onto the card, and ID payment, where the payroll is subsequently billed. There are also mixed variants, which can be used in your company. In any case, food subsidies can be added to the system for all customers or only specific customer groups.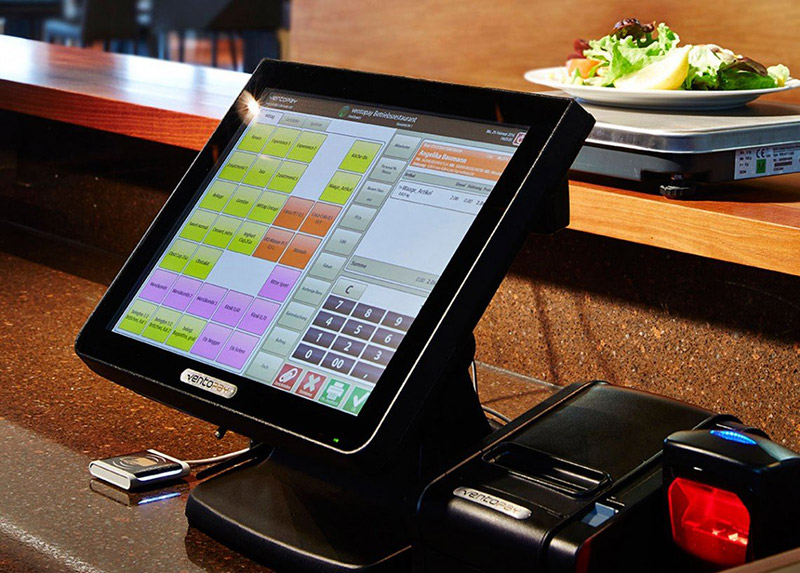 Everything you need from one source
For cashless accounting of your restaurant or canteen, a modern and innovative system is necessary. With mocca®, ventopay offers a solution, which is already in use at many major customers. All components are developed by ventopay itself and are therefore from a single source. The system is modular in structure and can be extended in time. Since all components have been developed in Hagenberg, special adaptations and changes can be made directly by ventopay.
Increase efficiency in your restaurant
You benefit from fast systems at the cash registers, at vending machines or in the backoffice. The integration of the billing and payment software in a central database guarantees maximum performance. Due to the uniform design of the individual components, training is not an isse. Furthermore, reports fit exactly to the penny and there is no inconsistency.
Intuitive operation and high throughput
ventopay's products are easy to use. The intuitive user interface with touchscreen, barcodescanner and the certified scale interface system increases your comfort and minimize mistakes. The cashless cash registers in restaurants and canteens accelerate the processes and increase your turnover. Give employees the option of cashless payment to enjoy their breaks.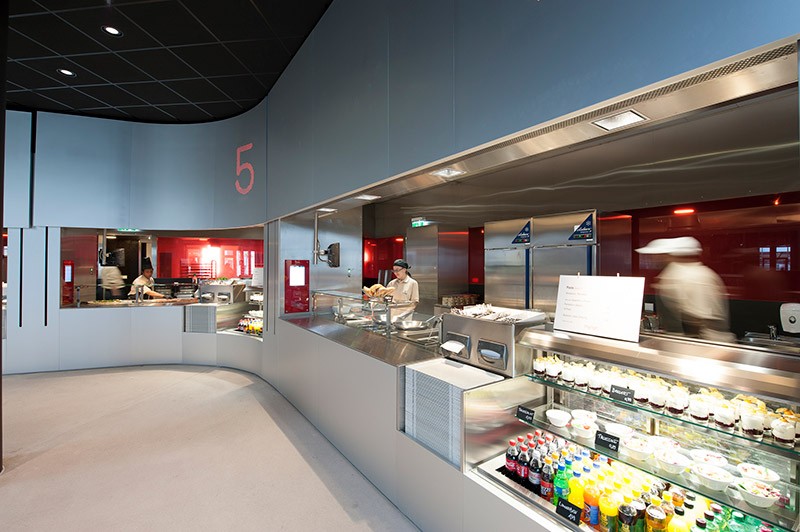 Do you have your calculations under control?
Efficient controlling is becoming increasingly important in community catering. With the products of ventopay, you have all the data under control and can quickly identify which items sell well or badly at which locations. A special feature is the clear reporting system, which we can customize and tailor to the needs. The basic package contains over 60 reports, which we provide to you. Also with a large number of reports, automated reporting ensures quick analyzes. You can filter multiple reports at the same time with the help of just one button, thus saving you a lot of administrative time.
Support and service
At ventopay, support and service are important to us. During the first meetings, your exact needs are determined and you will get a quotation. When your order is placed, it will be transferred to the project management. The responsible project manager is your personal contact. They are provided with documentation and timetables to ensure a smooth installation. The commissioning is accompanied by comprehensive training. Manuals are available for in-depth reading. We believe that working support is particularly important. That is why our support is not outsourced but stationed in Hagenberg. By means of remote maintenance, we can solve many emerging questions in seconds.
How to manage your business best?