Card reader: cashless payment with any card technology
In order to be able to introduce cashless payment in your company, you will need a suitable card reader in addition to a functioning cash register system. It is used in accordance with your card technology and connected to the cash register. Employees pay by placing their cards on the reader. This works very quickly and waiting times are a thing of the past.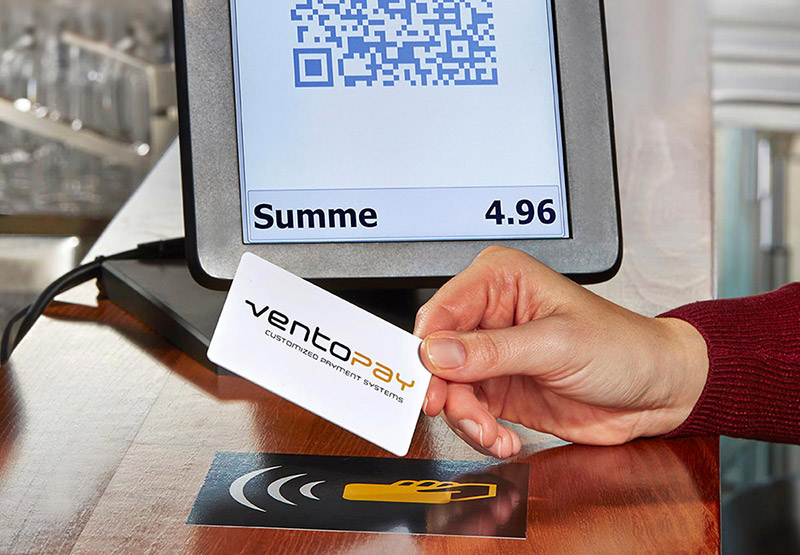 Whether a special card or standard – we have the perfect solution for you!
The card reader mocca.reader supports all common types of cards, such as Mifare, Legic, NFC (Near Field Communication), HiTag, Nedap, HID and more. With our own in-house development, we can also integrate your card into mocca®.
Optimized for speed and range
We have developed the mocca.reader to make high throughput at the POS possible. The range of the contactless reading devices was optimized as well as the rapid recognition of new cards. This way we can guarantee fast payment and identification. By placing the cards on the reader, all consumption data of your restaurant is recorded and can be centrally evaluated  in the mocca.admin management software. This data will give you information about your guests' wishes. You can change your offer accordingly and thus increase sales and profit. The individual employees are stored anonymously in the system.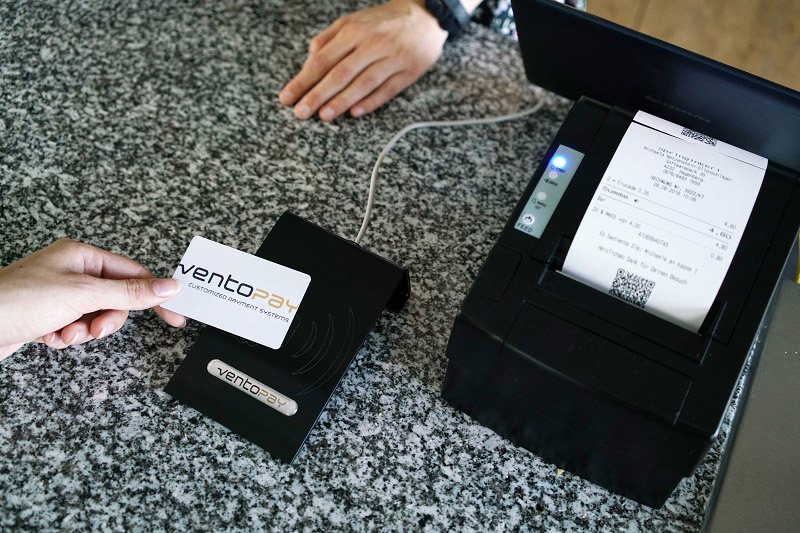 We also fulfill special wishes quickly
Are you already using chip cards that you do not want to exchange? We can analyze your cards and integrate them into our system. Due to many years of experience with chip cards. we can immediately tell you which adjustments are necessary or whether your card is supported by default. By using the cards in operation, you have the certainty that cashless payment will be accepted quickly in your company, since no extra card has to be used. The employees already have got their access card. A further function of these cards simply gives them an advantage and motivates them to enjoy the many advantages of cashless payment.
Features and advantages at a glance
optimized speed
standardized interfaces
integration of any cards
Mifare
Legic
NFC
HiTag
Nedap
HID
ISO 14443 A / B
ISO 18092
You want to know about cards and tokens?