POS app for locally flexible use
You would like to have a powerful cash register software but would like to use it locally flexible? Then mocca.touch.mobile is the perfect product for you. The smartphone application was specifically developed for Android devices with NFC chip. A special advantage of the app compared to other POS solutions is the mobile and extremely flexible use.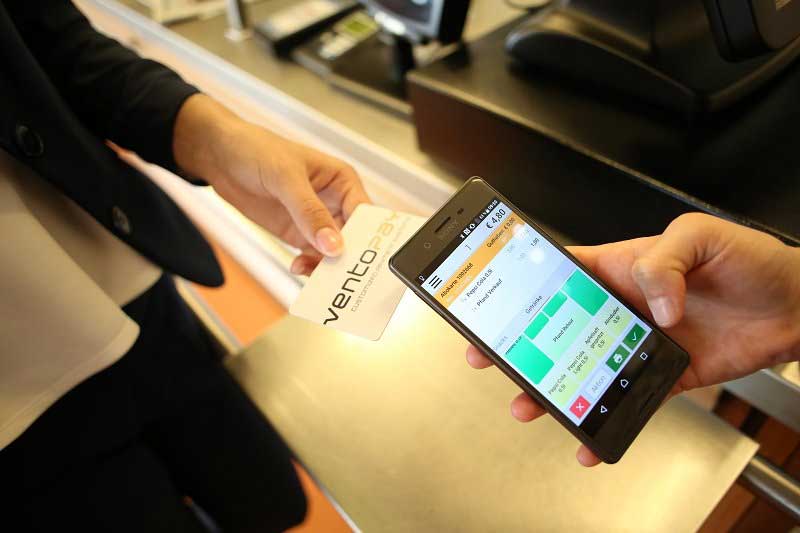 Locally unbound
mocca.touch.mobile can be used exactly where a cash register is needed. Fast and flexible location changes are thus made possible. Such applications are interesting for stadiums and arenas or for events. Also a mobile snack sale is easy to implement with mocca.touch.mobile.
Payment in cash or with chip card
The mocca.touch.mobile app offers your guests payment with cash or cashless with chip card. In this case, your guests pay with card credit, which has been topped up previously. When paying, this card is only held to the NFC reader of the smartphone and the transaction is automatically debited from the card balance. Since mocca.touch.mobile works with state-of-the-art and secure encryption (AES), the systems are secure and future-proof.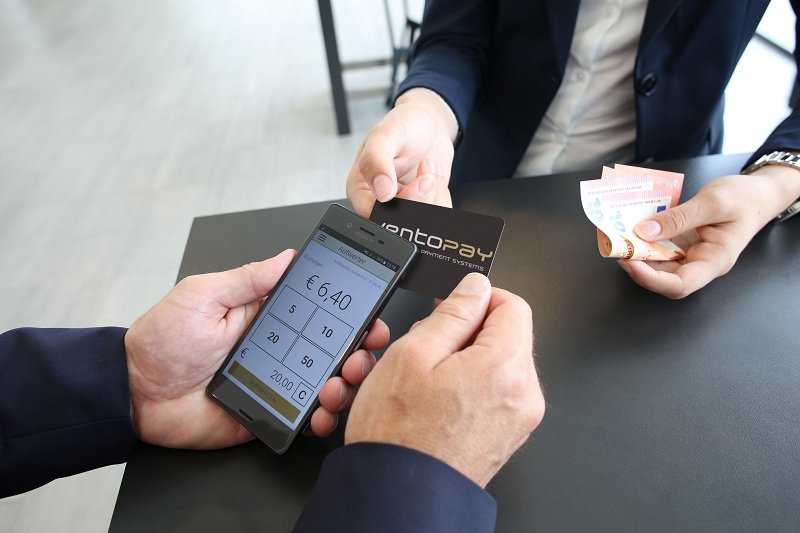 Credit top-up directly at the smartphone
To simplify the entire payment process, mocca.touch.mobile offers, in addition to the cash register function, the option of topping up chip cards with credits. The cards must be held on the NFC reader of the smartphone. After the desired top-up amount has been selected, it is credited to the card balance in no time.
Intuitive operation
The user interface of mocca.touch.mobile can be adapted to individual needs. The thoughtful design ensures that the items are clear and easy to navigate. The number and the range of functions and the color of the buttons can be adapted as required. An intuitive operation for each field of use is guaranteed.
Features and advantages at a glance
flexible usage
individual adjustment
intuitive usability
open for cash and chip payments
increased throughput
highest data security (AES encryption)
mobile credit top-up of chip cards
Would you like to find out more about the stationary cash register?