Bonus program to increase customer loyalty
mocca.loyalty is a bonus program for your guests. The module fits seamlessly into the existing mocca® system. Your guests enjoy a bonus, you benefit from stronger customer loyalty and increased sales.
Collect bonus points
With each consumption, your guests collect bonus points according to the sales generated. The points are summed up and can be exchanged for bonuses when a certain bonus level is reached.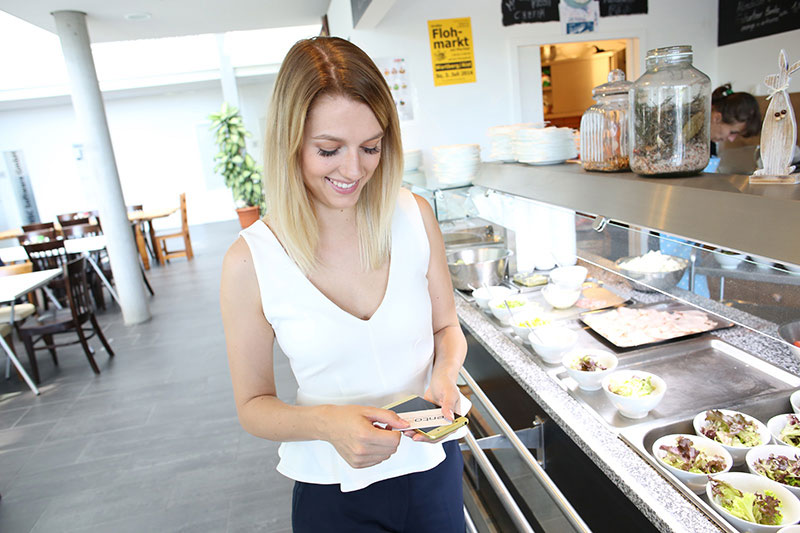 Freely definable bonuses
The threshold values for the individual bonus levels are freely definable. Like the bonuses themselves: from discount vouchers to free products, you can offer your guests a lot. For example, it is possible to offer higher discount vouchers for higher overall sales. The customer can decide for himself when he wants to activate a bonus. He can either redeem the bonus points when reaching the first bonus level or accumulate them until he reaches another level with a higher premium value.
For example, it is possible to introduce the following three bonus levels: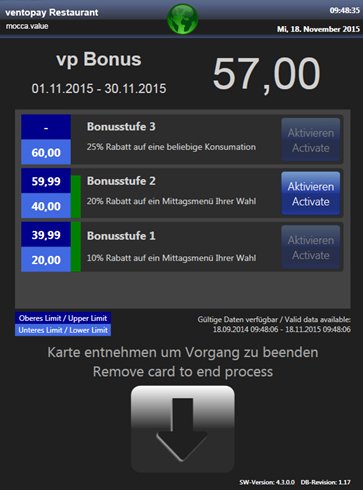 Redeeming the bonuses made easy
If your guest wishes to redeem this bonus points, a voucher can be created and printed out with one click on the mocca.value moneyloader. The barcode on the printed receipt is scanned at the checkout, which gives the customer his discount or a free product. After redeeming the voucher, the bonus points are reset.
Customer loyalty and increased sales
The bonus program enables strong customer loyalty with little effort. Through special incentives such as free products or discounted menus, your guests are encouraged to visit your canteen more often. At the same time, you are able to increase customer loyalty and sales.
Features and advantages at a glance
seamless integration into the overall system
stronger customer loyalty
increased sales
freely definable bonuses
easy to redeem
Are you interested in other ways to increase customer satisfaction?
>> Read more about the customer information system mocca.digitalsignage